Government employee furloughed in partial shutdown wins $29.5M lottery: officials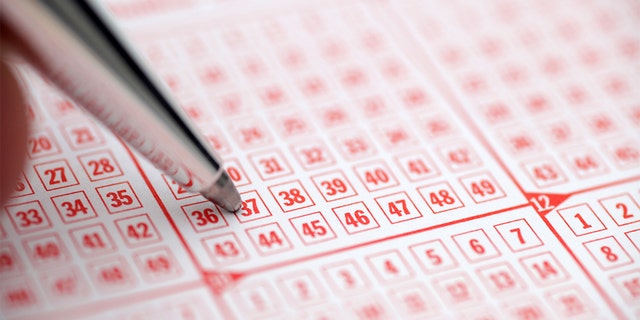 A furloughed National Park Service employee who purchased a lottery ticket just days before the government was partially shut down last year has come forward to claim her $29.5 million winnings, officials said Wednesday.
Judith Miller, who works at Fort Wadsworth in Staten Island, N.Y., as a park ranger, and her children were revealed as the winners of "the largest Pick-6 jackpot" in more than a decade, the New Jersey Lottery said in a news release.
WINNERS OF NEW YORK LOTTERY'S BIGGEST JACKPOT USED LOOPHOLE TO STAY ANONYMOUS
She purchased what would end up being the winning ticket for the Dec. 17, 2018 Pick-6 drawing, according to the organization
After the lottery revealed that the ticket was sold at Eddy's Wine and Liquors in Bayonne, Smith remembered the location as where she'd bought her ticket. She and her son then returned to the store to see if they'd won, officials said.
"After confirming they had the winning ticket for $29.5 million, this furloughed worker and her children changed their focus away from the government shutdown," the news release said. "They became engaged in seeking sound legal and financial advice so they could go about filing a claim for the New Jersey Lottery's Pick-6 jackpot that would make them multi-millionaires."
CLICK HERE TO GET THE FOX NEWS APP
Before ultimately coming forward to claim her prize, Miller stashed her ticket "in a safe place" while seeking legal and financial advice, she told lottery officials.
The partial shutdown began on Dec. 22 and ended last month after President Trump signed a short-term spending bill to re-open the government.
The Associated Press contributed to this report.