Madalina Cojocari: Missing North Carolina girl's mom, stepdad indicted under post-Casey Anthony case statute
Charlotte-area sixth-grader's parents indicted for failing to report Madalina Cojocari missing for 3 weeks
The parents of North Carolina 11-year-old Madalina Cojocari were formerly indicted by a grand jury Tuesday for failing to report the girl missing for more than three weeks, as prosecutors reportedly pointed to a statute enacted in response to the 2008 Casey Anthony case in Florida years ago.
Cojocari's been missing for 45 days as of Thursday after the girl was last seen on video exiting a school bus with other children on Nov. 21 by her home in the upscale Charlotte suburb of Cornelius.
Her mother, 37-year-old Diana Cojocari, and the girl's stepfather, 60-year-old Christopher Palmiter, each were indicted by a grand jury Tuesday on the charge of failing to report the disappearance of a child to law enforcement. That's the same charge the pair were first arrested for nearly three weeks ago on Dec. 17, but prosecutors reportedly newly pointed to a state statute known as Caylee's Law Tuesday. The indictment now advances the case to superior court.
State Rep. Kelly Hastings, a Republican, said he sponsored the bill years ago in response to concerned constituents asking what would happen should something resembling the Anthony case happen in North Carolina. In 2008, Casey Anthony, then a 22-year-old single mother in Orlando, was charged with murdering her two-year-old daughter, Caylee, whom she failed to report missing for weeks. The girl's skeleton remains weren't found until months late, and Anthony ultimate escaped conviction in 2011.
NORTH CAROLINA POLICE PLEAD FOR MADALINA COJOCARI TIPS ON 42ND DAY SINCE 11-YEAR-OLD VANISHED AFTER EXITING BUS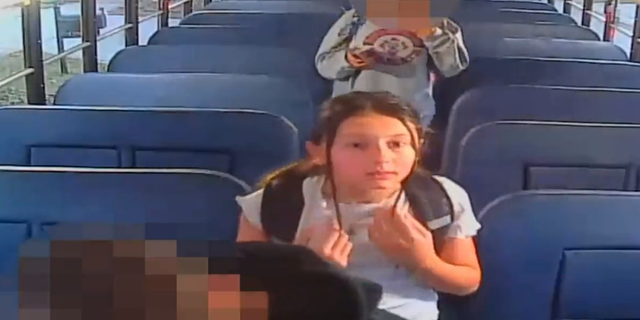 When his team started to research North Carolina statute, Hastings said they recognized that "North Carolina had a loophole and didn't have a time constraint on the reporting," WSOC-TV reported. "That was a little surprising, but we clarified that and got it addressed in the statutory language," he said.
In the Cojocari case, a school resource officer and counselor tried several times to contact the sixth-grader's mother about extended absences, and the woman eventually agreed to bring her daughter to school. Instead, she showed up alone on Dec. 15, according to Cornelius Police Capt. Jennifer Thompson.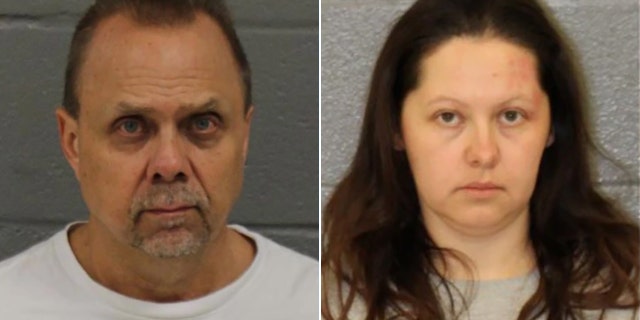 That's when the parents admitted they hadn't seen the girl for three weeks since Nov. 23, according to the FBI. Palmiter reportedly took a trip to Michigan to visit family around that same time.
The mother and stepfather remain held on $250,000 and $200,000 bonds respectively, but a judge ordered that the parents surrender their passport should they be released. The mother and daughter immigrated to the U.S. from the eastern European country of Moldova, where Palmiter also reportedly has family, and the couple and girl have resided in Cornelius, North Carolina, since 2017.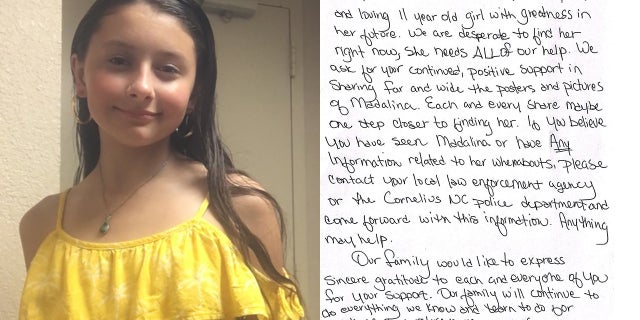 The FBI cited more than 250 leads in the case and released a handwritten note from the girl's other family pleading for information that might lead to her safe return.
CLICK HERE TO GET THE FOX NEWS APP
Investigators reportedly are focusing on the firepit in the backyard of the family's two-story brick home not far from Lake Norman where couch cushions were burned around the time the girl went missing in November unbeknownst to police at the time. Last week, a court temporarily sealed search warrants related to the girl's disappearance until at least March in order to preserve the integrity of the investigation, according to the Mecklenburg County District Attorney's Office.
When pressed by law enforcement on why she waited to report her daughter missing, the mother allegedly remarked that she felt doing so sooner could "cause conflict" between her and the girl's stepfather, WCNC reported. The elder Cojocari also allegedly told investigators that she believed Palmiter "put her family in danger" but did not elaborate.