Lucky Dog Reunites With Family After Cross-Country Journey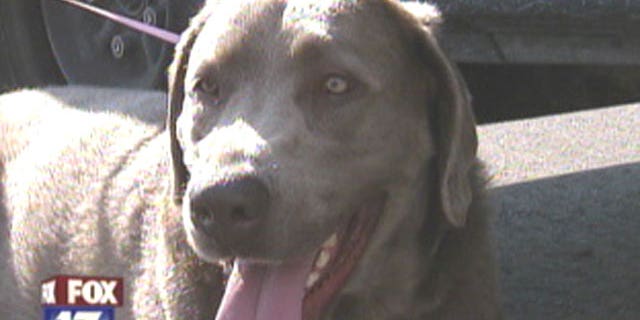 NEWYou can now listen to Fox News articles!
A lucky dog is counting her blessings after enduring a long, cross-country journey that ended in a reunion with her family in Florida, MyFoxTampaBay.com reported.
Liberty's six months of separation from her family ended as she caught one flight from San Diego, stopped in Houston for a layover, and finally arrived at Tampa International Airport to join her family in their new Florida home.
"We just came to the conclusion that we're probably never going to hear about the dog anymore," said Heidi, Liberty's owner, according to MyFoxTampaBay.com.
The last time they saw Liberty was in San Diego six months ago. The family reluctantly gave her up because they suddenly had to move and couldn't bring their beloved dog along.
"The people that had the dog wouldn't give us any information when we would call to see how she's doing, to visit, or anything like that," said Heidi. The family made the cross-country move to central Florida without knowing what happened to their dog in California, until they received an unexpected call from a different couple who met up with Liberty.
John Pickrell had found Liberty wandering a busy street near San Diego.
"He opened up the car door," JoAnn Pickrell said of her husband, "and as soon as he opened up that car door, this 92-pound dog jumped in the driver's seat and didn't want to get out."
The dog-loving Pickrells took Liberty in and immediately got her seen by a veterinarian.
"We went down and had [the dog] scanned, wanded, and they found the microchip," said Pickrell.
The implanted microchip was a direct trail to Liberty's original owners, who wanted her back.
"I ran around in circles screaming," young Justin said of hearing the news that Liberty would be theirs once again.
"We had just spent thousands to move out of state so we were like, 'how are we going to come up with the money to get our dog back?' " Heidi added.
The Pickrells bought Liberty's plane ticket for $417 just to reunite the sweet silver Lab with her family.
"We're not going to let her go this time!" Heidi said with a laugh.
When she was found, Liberty had a three-inch foxtail burr in her ear and an infection. The family says she is doing much better.
Click here for more from MyFoxTampaBay.com.