Judge drops 2 charges against decorated Navy SEAL Edward Gallagher
A military judge presiding over the court-martial of a decorated Navy SEAL leader alleged to have killed an injured ISIS prisoner of war in Iraq dropped two of the charges that had been facing him.
Special Operations Chief Edward "Eddie" Gallagher will no longer face trial for allegedly performing a re-enlistment ceremony next to the corpse of the teenage militant or for operating a drone over it, the San Diego Union-Tribune reported.
"Chief Gallagher and the defense team are pleased the judge dismissed two charges as defective," Phil Stackhouse, one of Gallagher's attorneys, told Fox News in a statement. "When charges are levied in a way that one can not be reasonably on notice that an act was criminal it's indicative of overcharging and it appears that's what was happening here."
Gallagher's brother, Sean Gallagher, in an interview with Fox News in late November, accused the investigators of trying to "take down" an "elite warrior" so they could advance their own careers.
SEAN GALLAGHER ASKS NAVY TO SEE THE 'ERROR OF THEIR WAYS'
Despite the legal win, Gallagher is still facing the two more serious charges -- premeditated murder and aggravated assault.
The 39-year-old married father of three has remained jailed in a Navy brig in California as he waits for his trial to begin on Feb. 19.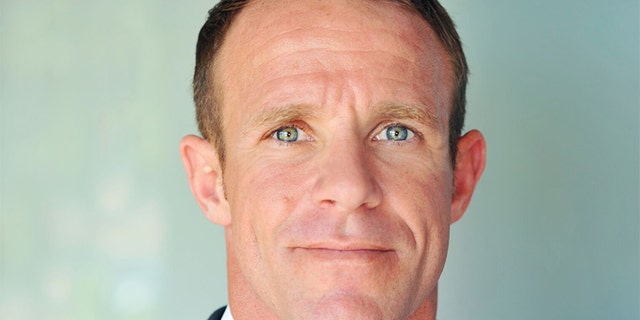 Throughout his 19 years of service, Gallagher earned the Bronze Star with V for Valor twice, a Meritorious Unit commendation, and a trio of Navy and Marine Corps Achievement medals, among other recognitions and decorations.
He fought in Iraq and Afghanistan several times. But it was during Gallagher's last combat deployment, in 2017, that prosecutors claim he lost his way and "decided to act like the monster the terrorists accuse us of being."
Investigators allege that while the teen terrorist was receiving medical treatment from SEAL medics, Gallagher walked up and stabbed him in the neck and side with a knife, killing the fighter. Then, they say, he posed for photographs with the fighter's body, holding the militant's head in one hand and his blade in the other – and sent one of the images to a fellow SEAL with the caption "I got him with my hunting knife."
Fox News' Frank Miles contributed to this report.