FOX NEWS FIRST: Las Vegas shooter's girlfriend returns to US, could give key info on motive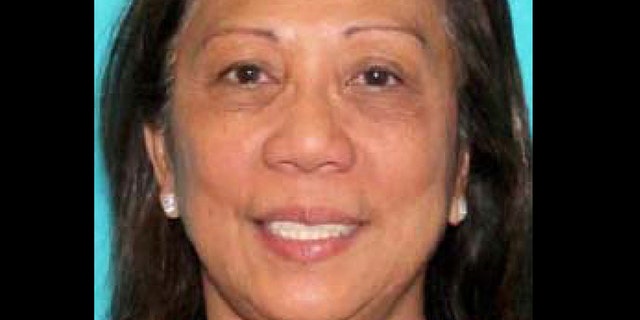 #LasVegasStrong
It's Wednesday, Oct. 4, 2017. Welcome to Fox News First, your stop for all the news you need to start the day. To have your early morning news emailed directly to your inbox, subscribe by clicking here.
Here's your Fox News First 5 - the first five things you need to know today:
Las Vegas gunman's girlfriend returns to the U.S. – met by FBI agents
President Trump visits Las Vegas today, but he'll likely avoid the gun control debate
More details emerge in Sunday's 'obviously premeditated' attack
FOX NEWS EXCLUSIVE: Trump defends hurricane response, says Puerto Rico's debt must be wiped out
Rep. Steve Scalise says his near death on a baseball diamond only strengthened his support for gun rights
Let's dive deeper into these stories ...
THE LEAD STORY: Feds met the girlfriend of the Las Vegas gunman at Los Angeles International Airport when she returned to the United States late Tuesday and hope she can help explain what drove Stephen Paddock to commit the worst mass shooting in U.S. history ... Authorities say Marilou Danley, 62, is a 'person of interest' in the case. She was staying in the Philippines when Paddock opened fire from his hotel room and killed 59 people on the Las Vegas Strip. Days earlier, Paddock reportedly sent $100,000 to the Philippines. Investigators are tracking the money's path and checking at least a dozen financial reports on Paddock's gambling habits.
'PREMEDITATED' HORROR: Authorities say gunman Stephen Paddock clearly planned his attack ... They say he had 23 firearms inside his hotel suite, and set up cameras both inside and outside the room – including on a service cart in the hallway and in the peephole of his hotel room door. Clark County Sheriff Joseph Lombardo suspects Paddock wanted to know if police were closing in on him. Authorities also said they found 12 "bump stocks" — legal devices that mimic automatic weapon gunfire.
CONSOLE, NOT CAJOLE: President Trump is scheduled visit Las Vegas on Wednesday to express sympathy for the shooting victims and survivors, and honor first-responders ... But he is expected to steer clear of the gun control debate, despite Democrats' attempts to politicize the tragedy. White House press secretary Sarah Huckabee Sanders said the purpose of the president's trip was to "grieve with the friends and family of the victims" and offer "support to those recovering from wounds."
PROUD OF PUERTO RICO RESPONSE: President Trump defended his administration's response to Hurricane Maria, saying "we may have done our best work here, but it hasn't been appreciated." ... But the president also raised eyebrows during his visit Tuesday when he told Puerto Rico officials they should be "proud" their death toll was lower than that of Hurricane Katrina. As for Puerto Rico's massive debt, Trump told Fox News Tuesday "you can say goodbye" to the $74 billion tab as the island struggles to recover from the hurricane. Trump spoke to Fox News' Geraldo Rivera after spending the day touring the damage left by Maria, the strongest hurricane to hit Puerto Rico in nearly a century. "They owe a lot of money to your friends on Wall Street and we're going to have to wipe that out," Trump told Rivera. "You can say goodbye to that."
SCALISE REFLECTS: Rep. Steve Scalise says his ordeal since being nearly killed on a Virginia baseball diamond in June has only fortified his support of gun rights ... In a cable news exclusive interview with Fox News' Martha MacCallum, the House Majority Whip cautioned against politicizing his near-assassination and the Las Vegas massacre. "First of all, you've got to recognize, when there's a tragedy like this, the first thing we should be thinking about is praying about the people who were injured," the Louisiana Republican said. "We shouldn't first be thinking about promoting our political agenda." Scalise was severely injured June 14 when a gunman opened fire on a group of Republican lawmakers practicing for the annual Congressional Baseball Game. Scalise made an emotional return to Capitol Hill last week.
ABOUT LAST NIGHT
LIBERAL MEDIA JUMPS THE GUN: "The media focuses on the gun before all is known. Focusing on a weapon allows you to spread some blame onto people you already dislike." – Greg Gutfeld, on "The Five," sounding off on the mainstream media and late-night TV hosts immediately politicizing the mass shooting in Las Vegas. WATCH
START PROFILING WHITE MEN?: "In terms of Latinos and African-Americans, They are afraid of white men with 42 guns in their arsenal who walk around with a grievance." –Columnist Ruben Navarrette, on "Tucker Carlson Tonight," arguing that the Las Vegas massacre shows what white men who purchase large supplies of weapons and ammunition should be profiled. WATCH
MINDING YOUR BUSINESS
Yahoo says all 3 billion accounts affected in 2013 hack.
Equifax awarded $7 million anti-fraud prevention contract by IRS.
Ford to cut $14 billion in costs, invest in trucks, electric cars: CEO.
Auto sales rebound in September.
NEW IN FOX NEWS OPINION
Newt Gingrich: A 21st century plan for prosperity for Puerto Rico.
Rachel Campos-Duffy, Rep. Sean Duffy: Making Puerto Rico great again.
Dr. Keith Ablow: The path out of the Las Vegas tragedy.
Why are U.S. aid policies in Iraq helping Iran, hurting Christian and Yazidi minorities?
HOLLYWOOD SQUARED
Jason Aldean cancels weekend concerts "out of respect" for Las Vegas victims.
Lena Dunham: No way not to politicize Las Vegas tragedy.
Jimmy Kimmel's advocacy for liberal causes on late-night show not against current FCC rules.
Jim Carrey: Batman Forever co-star Tommy Lee Jones didn't like me.
DID YOU HEAR ABOUT THIS?
$1,150 iPhone X is one shoppers really want.
Applebee's customers anonymously buying meals for fellow diners.
Disneyland's Jingle Cruise might be gone forever.
Eccentric Jeremy Bentham's head to be displayed as scientists look for clues of autism.
STAY TUNED
On Fox News:
Fox & Friends, 6 a.m. ET: We'll have the latest updates on mass shooting in Las Vegas; Geraldo talks to President Trump about his Puerto Rico relief response in an exclusive interview; commentator Ben Shapiro will take on the left's politicization of the Las Vegas tragedy.
The Story with Martha MacCallum, 7 p.m. ET: Rep. Steve Scalise give Martha the inside story on his road to recovery after being wounded in a shooting last June. Martha will also talk to the lawmakers who helped save Scalise's life.
Hannity, 9 p.m. ET: Sean will be live with President Trump as he visits with survivors and first responders in Las Vegas.
On Fox Business:
Mornings with Maria, 6 a.m. ET: Jorge Rodriguez, CEO of PACIV, on his company's efforts to rebuild Puerto Rico and why he refuses to work with local government officials; Rep. Diane Black, House Budget Committee Chairwoman, sounds off on the need for Congress to pass its budget plan
Countdown to the Closing Bell, 3 p.m. ET: Rep. Drew Ferguson of the House Budget Committee tackles the chances of a budget being passed in Congress
The Brian Kilmeade Show, 9 - noon ET: Former U.S. Rep. Allen West will sound off on President Trump's response to the crises in Puerto Rico and Las Vegas; Rep. Steve Russell, the only firearms manufacturer in Congress, will give his take on the gun rights debate sparked by the Las Vegas tragedy.
#OnThisDay
1970: Janis Joplin is found dead in her Hollywood hotel room.
1957: Leave It to Beaver premieres on CBS.
1957: The Soviet Union launches Sputnik 1, the first artificial satellite, into orbit.
1931: The comic strip "Dick Tracy," created by Chester Gould, make its debut.
Thank you for joining us on Fox News First! Enjoy your day and we'll see you in your inbox first thing Thursday morning!