FOX NEWS FIRST: Anti-Trump FBI lovebird defies subpoena; Trump slams 'inappropriate' Russia deal at NATO summit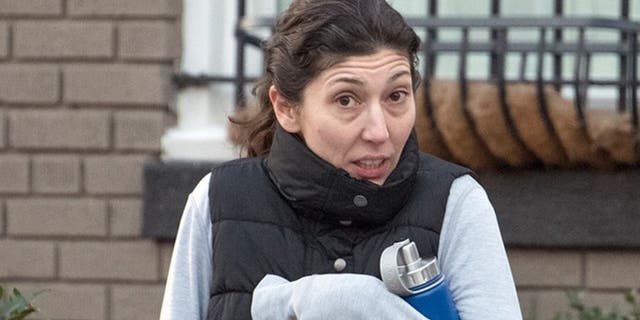 Welcome to FOX News First. Not signed up yet? Click here.
Developing now, Wednesday, July 11, 2018
Former FBI attorney Lisa Page won't testify on Capitol Hill as scheduled Wednesday, outraging Republican lawmakers 
At NATO summit, President Trump slammed an 'inappropriate' Germany-Russia deal, pressed allies to bolster their defense spending – risking already-strained relationships
Supreme Court nominee Brett Kavanaugh met with Republican leaders on Capitol Hill on Tuesday as Democrats focused on his past support for shielding sitting presidents from prosecution
The Trump administration proposes additional tariffs on $200 billion in Chinese imported products
Illegal immigrant families must be reunited faster, even if it means skipping DNA tests for many children, a federal judge tells the Trump administration
THE LEAD STORY - IS FBI LOVEBIRD HIDING SOMETHING? - Former FBI attorney Lisa Page will not appear for a private interview with two House committees despite being subpoenaed, her attorney told Fox News ... In a statement, Amy Jeffress said her client did not have enough time to prepare and had asked the House Judiciary and Oversight and Government Reform Committees to schedule another date.
In response, House Judiciary Committee Chairman Bob Goodlatte, R-Va., said: "It appears that Lisa Page has something to hide ... She has known for months that the House Judiciary Committee has sought her testimony as part of our joint investigation with the Oversight Committee into decisions made by the Justice Department in 2016, and she has no excuse for her failure to appear." Other GOP members of the Judiciary Committee slammed Page's refusal to appear, with Ron DeSantis of Florida calling it "pathetic" and Jim Jordan of Ohio said she was "once again showing the double standard."
TENSION AT NATO: President Trump is in Brussels for the two-day NATO summit, where tension is expected to rise in part over military spending, tariffs and the potential trade war between the European Union and the U.S. ... Trump pressed NATO allies to bolster their defense spending as he met with NATO Secretary General Jens Stoltenberg at the start of the summit. He immediately voiced his displeasure over NATO's unfair arrangement with the U.S. in military spending.
Trump took issue with the U.S. protecting Germany when the European nation is making energy deals with Russia - an arrangement, he said, is not in U.S. interests. "We're supposed to protect you against Russia and yet you make this deal with Russia. You tell me, how appropriate is that?"
Trump's day will include a welcome ceremony, a meeting of the North Atlantic Council and a working dinner with some of the same leaders he berated over trade during his last world leaders' summit in Canada last month.
SUPREME VETTING: President Trump's Supreme Court nominee Brett Kavanaugh met with Republican leaders on Capitol Hill on Tuesday, as critical swing-vote senators promised to withhold judgment on his nomination until they could vet his lengthy record ... Kavanaugh's meetings came as Democrats zeroed in on decade-old call to shield presidents from criminal investigation. He tackled the issue in a 2009 article in the Minnesota Law Review.
TARIFFS TARGET CHINA: The U.S. is pursuing a new set of tariffs that would hit $200 billion in Chinese goods, according to senior administration officials ... In a list published late Tuesday, the U.S. Trade Representative said the 10 percent tariffs would target a variety of products imported from China, including clothing, baseball gloves, bicycles, refrigerators and seafood. The additional U.S. tariffs, which will go through a two-month approval process including a public hearing, come after China retaliated in a tit-for-tat trade skirmish last week. China slammed the proposed tariff hikes as "totally unacceptable" and vowed to protect its "core interests."
'FIRM DEADLINES' FOR FAMILY REUNIONS: The Trump administration must expedite efforts to reunite illegal immigrant families who remain separated despite Tuesday's court-ordered deadline for action, including by skipping DNA tests for many children, a federal judge ruled Tuesday ... Government lawyers had argued that all parents and children should be tested. Their reasoning: DNA testing is faster than authenticating documents, and protects children — especially the youngest — from being handed to people who may not be their biological parents. But U.S. District Judge Dana Sabraw, siding with the American Civil Liberties Union, said DNA testing needed to be done only when parentage couldn't be proven through birth certificates or other ways, or when the lack of a DNA test would prolong family separation.
Last month, Sabraw set Tuesday as the deadline for the Trump administration to reunite children under 5 with their families. He also set July 26 as the deadline to reunite nearly 3,000 children over age 5.
AS SEEN ON FOX NEWS
CALLING OUT THE EXTREME LEFT: "What Senator Schumer and the liberals want is... a justice that will check the boxes on the left-wing extremist issues." – Leonard Leo, President Trump's judicial adviser, on "Your World with Neil Cavuto," responding to attacks from U.S. Sen. Charles Schumer, D-N.Y., who called him the "right-wing" force behind President Trump's nomination of Judge Brett Kavanaugh to the Supreme Court. WATCH
THE NEVER-ENDING WAR IN AFGHANISTAN: "We waste billions of dollars in Afghanistan that we need to be spending here in America and taking care of our children and our veterans." – U.S. Rep. Walter Jones, R-N.C., on "Tucker Carlson Tonight," calling for a new debate on the future of the war in Afghanistan. WATCH
TRENDING
Sarah Palin blasts Sacha Baron Cohen, says she was fooled into doing interview.
PHOTO: Kansas councilwoman allegedly bites corrections officer's thumb hard enough to break it during fight.
PHOTOS: Princess Charlotte, Prince George's hilarious expressions captured during RAF flyby.
THE SWAMP
Clinton, Sanders, Warren to headline American Federation of Teachers convention in Pittsburgh.
Mitch McConnell says protesters who confronted him 'waited' until wife Elaine Chao was gone.
Trump pardons ranchers whose arrests led to armed occupation of wildlife refuge.
Trump administration to dump Obama-era rule allowing unions to siphon Medicaid money.
ACROSS THE NATION
Wisconsin gas explosion levels Main Street buildings.
Tropical Storm Chris reaches hurricane strength in Atlantic.
WWII veteran's funeral at Arlington National Cemetery held after more than seven decades.
MINDING YOUR BUSINESS
Apple will discontinue iPhone SE and iPhone X, report says.
FOX raises offer for Sky to $32.5B, challenging Comcast bid.
Pfizer rolls back drug price hikes after Trump talks
Tax law to make divorce proceedings messier.
Tax law mistake hurting retailers, restaurants.
Americans quitting their jobs for better opportunities.
FOX NEWS OPINION
Raheem Kassam: Trump is more popular than most NATO country leaders (who think they're better than he is).
Ivanka Trump: Paid family leave is an investment in America's families -- It deserves bipartisan support.
F.H. Buckley: It's not Bernie Sanders holding the Democrats back -- it's Obama.
Newt Gingrich: Trump's Supreme Court pick is part of a grand strategy.
HOLLYWOOD SQUARED
Obama, Biden return -- as fictional sleuths.
'Little House' star Melissa Gilbert trading 'Green Acres' life in Michigan for New York City.
Joaquin Phoenix officially set to star as the Joker in new origin movie.
Video of 'Ben Affleck perfectly predicting Spotify and Netflix' goes viral on Twitter.
George Clooney's series 'Catch-22' to resume production after star's motorbike accident: report.
DID YOU HEAR ABOUT THIS?
World's Ugliest Dog, Zsa Zsa the English bulldog, dies weeks after winning title.
'Haunting' faces of 'ghosts' reappear in world's oldest photos.
Brown recluse, black widow and other dangerous spiders found in the U.S.
STAY TUNED
On FOX News:
FOX & Friends, 6 a.m. ET: Tomi Lahren takes on the top news headlines of the day; Sen. Chuck Grassley on the Supreme Court confirmation fight facing Judge Kavanaugh; a Utah girl meets the donor who saved her life; and a look at how 7-Eleven's "Operation Chill" program is helps police officers build relationships with kids.
The Story with Martha MacCallum, 7 p.m. ET: Tune in as Martha MacCallum will be live in London previewing President Trump's visit to the U.K.
On FOX Business:
Mornings with Maria, 6 a.m. ET: Guests include: Sen. Chuck Grassley; Rep. Tom Reed; Sen. David Perdue.
Varney & Co., 9 a.m. ET: RNC Chair Ronna McDaniel; Brad Blakeman, former deputy assistant to President George W. Bush; Nicholas Johnston, Axios editor-in-chief; Jason Whitlock, FOX Sports 1; Rep. Duncan Hunter.
Cavuto: Coast to Coast, Noon ET: Rep. Bill Johnson; Zac Hudson, former clerk for Supreme Court nominee Brett Kavanaugh.
Countdown to the Closing Bell, 3 p.m. ET: Craig Moffett, MoffettNathanson founding partner; Stuart Holliday, Meridian International Center CEO and president.
On FOX News Radio:
The FOX News Rundown podcast: FOX News' Juan Williams weighs in on how President Trump's nomination of Brett Kavanaugh could change the course of the U.S. Supreme Court. FOX News' Chad Pergram previews the grueling confirmation process Kavanaugh will face. Plus, commentary by MediaBuzz host Howard Kurtz.
Want the FOX News Rundown sent straight to your mobile device? Subscribe through Apple Podcasts, Google Play, and Stitcher.
The Brian Kilmeade Show, 9 a.m. ET: Ian Bremmer on the NATO summit and President Trump's upcoming meeting with Putin; former Acting ICE Director Thomas Homan on Democrats' calls to abolish ICE and a potential budget battle facing the agency; Dan Senor on Trump Supreme Court pick Brett Kavanaugh, the NATO summit, Putin and other top headlines. Rep. Diane Black explains her new proposed zero-tolerance legislation that would make first-time illegal border crossings a felony.
#OnThisDay
1960: "To Kill a Mockingbird" by Harper Lee is first published by J.B. Lippincott and Co.
1859: Big Ben, the great bell inside the famous London clock tower, chimes for the first time.
1804: Vice President Aaron Burr mortally wounds former Treasury Secretary Alexander Hamilton during a pistol duel in Weehawken, N.J. (Hamilton died the next day.)
Fox News First is compiled by Fox News' Bryan Robinson. Thank you for joining us! Enjoy your day! We'll see you in your inbox first thing Thursday morning.