Deadly Colorado home explosion blamed on small gas pipeline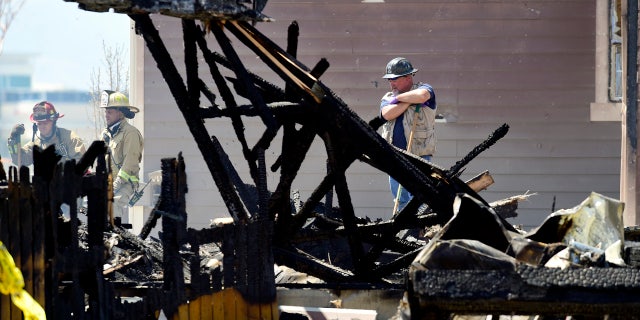 FIRESTONE, Colo – The deadly home explosion in Firestone was caused by gas that entered the home through a cut, abandoned flow line from a well, investigators announced Tuesday.
The explosion and fire happened about 4:45 p.m. on April 17 in the 6300 block of Twilight Avenue near Colorado and Firestone boulevards.
"Investigators have reached the conclusion that the origin and cause of the explosion and subsequent fire that destroyed the Martinez home and damaged the neighboring home resulting in the deaths of Mark Martinez and Joey Irwin and the severe injury to Erin Martinez was unrefined, non-odorized gas that entered the home through a French Drain and Sump Pit due to a cut, abandoned gas flow line attached to an oil and gas well in the vicinity that, while abandoned, had not been disconnected from the wellhead and capped," firefighters said in a statement.
"Officials have also determined that the flow line was controlled with the shut in, or ceasing of production of the well as a precaution taken on April 17 as part of initial response measures, and that no additional contamination or danger exists to neighboring homes," officials added.
The uncapped, abandoned line was about 5 feet from the foundation of the home, investigators said.
The investigation will now be turned over to the Firestone Police Department for the next phase of the investigation, which is an official death investigation.