Cold case detectives in San Diego seek help identifying Baby Doe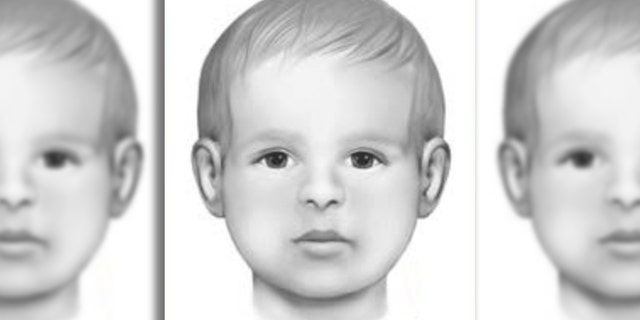 San Diego police have released a sketch of Baby Doe --14 years after the child's skeletal remains were found dumped near a hiking trail.
"Baby Doe is between 2 and 4 years old and is believed to be mostly Caucasian race with light to medium brown hair," Cold Case Detective Lori Adams told KFMB-TV Thursday.
Hikers found the remains in Rancho Bernardo in 2004.
"They were able to come up with an image of what they believe Baby Doe looked like using a CT scan image of the skull," Adams said.
COLD CASE KILLING OF FLORIDA COLLEGE STUDENT CRACKED THANKS TO DNA, GENEALOGY DATABASE, POLICE SAY
At the time of the discovery, police said the cause of death couldn't be determined. Detectives are investigating the case as an unsolved homicide.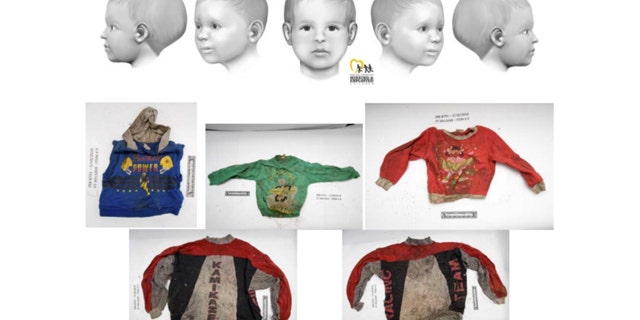 The bones were in a green bag with leather straps, according to the station.
The boy was wearing three, child-sized shirts and a pair of red pants, the station reported.
SUSPECT IDENTIFIED IN COLD CASE KIDNAPPING, RAPE, MURDER OF ARKANSAS WOMAN, OFFICIALS SAY
"We are hoping by showing photos of the clothing, someone will either recognize a family member that wore the clothing or can lead us to someone that maybe we can go talk to and help us identify Baby Doe," Adams told the station.
At the scene, police also recovered an adult-sized, green winter jacket with black and red paint stains on it and a rather unique adult-sized sweatshirt that had "Kamikaze Racing Team" imprinted on it, KFMB reported.
Isotope testing revealed the child may have spent the first year of his life in the southeast U.S., according to the station.