Cambodia repatriates remains believed to be of 3 missing American soldiers from Vietnam War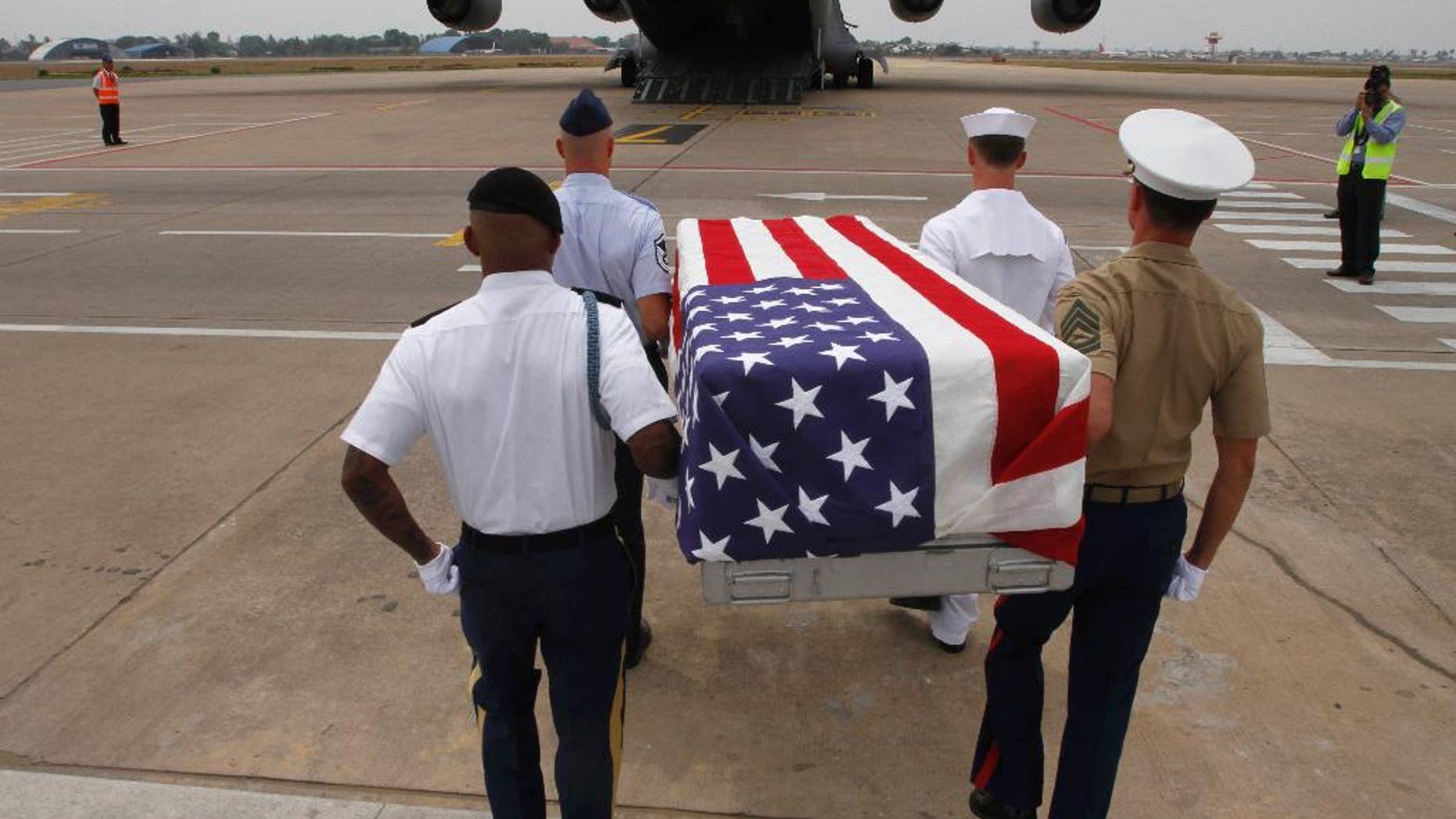 PHNOM PENH, Cambodia – A ceremony has been held in Cambodia to repatriate what are believed to be the remains of three American servicemen who went missing in action about 40 years ago during the Vietnam War.
The remains, in three white coffins draped with U.S. flags, were carried Wednesday onto a C-17 military cargo plane for transport to Hawaii, where they will undergo DNA testing to try to confirm their identities.
Some 90 Americans were listed as missing in action in Cambodia from the Vietnam War, which ended in 1975, but the remains of only 37 have been recovered and identified.
The latest sets of remains were found in eastern Kampong Cham province. U.S. forces staged a brief ground incursion into eastern Cambodia in 1970 and bombed the country from 1969 to 1973.