California Catholic school students must retake AP exams after school president tweet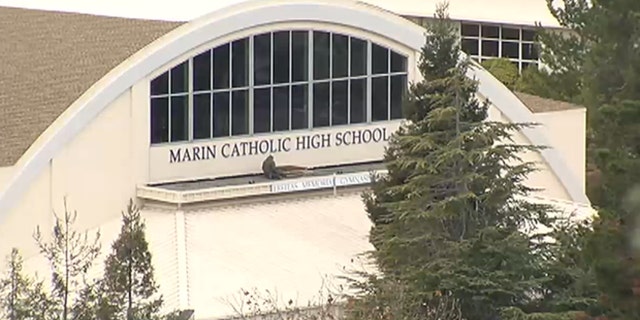 KENTFIELD, Calif. – Students at Marin Catholic High School must retake their Advanced Placement tests after the school president tweeted a photo that showed students at tables, which were were apparently not long enough for the standardized test officials.
AP College Board officials contacted school President Tim Navone on May 4, after his tweet that read, "AP tests are in full swing…who 'em what you got, Cats," according to the San Francisco Chronicle.
Navone was not immediately available Wednesday morning to comment to KTVU. But he told the Marin Independent Journal that he feels awful about what happened: "My actions caused an injustice to young people, so my actions cut real deep; it doesn't feel good."
The now-deleted tweet showed a picture of students sitting at 6-foot-long tables. Someone spotted the tweet and alerted testing officials that the tables appeared too short to prevent cheating, the IJ reported. Tables should be eight feet long. Two students sit at each table.
The College Board insisted the tests needed to be retaken. The school plans to re-administer the tests on May 24, 25 and 26, with the proper length tables in place. The decision affects 177 students who must retake the Spanish, government, chemistry and English tests.