Dallas boy was handcuffed by school police after outburst at school, family says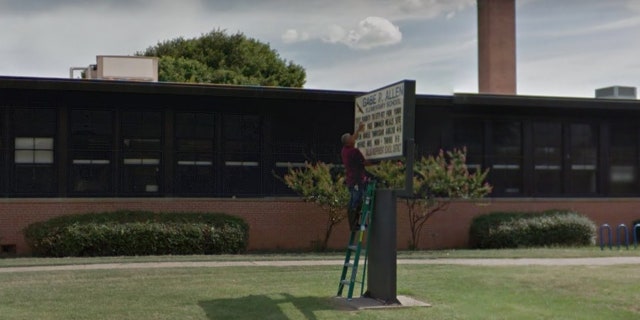 The parents of a 7-year-old Dallas boy said Tuesday that their son was handcuffed and placed in a behavioral health facility after an outburst at school, and they were not notified at the time.
April Obin, the boy's mother, told CBS Dallas her son has a mood disorder and will, on occasion interrupt class at the Gabe P. Allen Elementary School. The school provides counselors to help him cope, but they were not there when he became violent, she said.
The boy had an episode last Tuesday while taking a standardized test and eventually started to bang his head against the wall, Amar Dhillon, the family's attorney, told the station.
Police from the Dallas Independent School District handcuffed the child and took him away before his mother got to the school, Dhillon said. She said she was unaware of the handcuffing.
Dhillon accused police of using excessive force and claimed that officers used a Taser on the child, CBS Dallas reported.
"The boy did vividly describe being shocked and his body convulsing… and he was very clear about that," he added.
Dallas ISD released a statement Monday, saying, it is "committed to educating the whole child each day, and in doing so, we believe in providing a productive learning environment that is safe for all staff and students. While there has been media interest into an alleged incident at one of our Dallas ISD campuses, due to federal confidentiality laws protecting the privacy of all students and their families, we are unable to publicly confirm or deny the matter reported. We stand by our commitment to serve all students and to ensure their health and safety are never compromised as we focus on student achievement."
David Ramirez, an investigator hired by the family, said Obin was later told that her son was in the Dallas Behavioral Healthcare Hospital and that he was sedated. The boy was not released from the hospital until Monday.
School officials said they could not comment on the matter, citing privacy laws. A district spokeswoman told the Associated Press the actions by district police were their own and not a matter of district policy.
The Associated Press contributed to this report.