Kidnapped girl Hania Aguilar, 13, most likely died of asphyxia, autopsy finds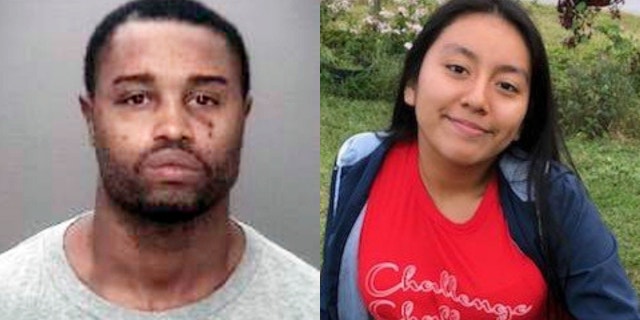 A 13-year-old girl abducted from her North Carolina home in November most likely died from suffocation or strangulation after being sexually assaulted and dumped in a water pit, according to findings from an autopsy released Wednesday.
Hania Aguilar's body was found in a water-filled pit nearly 12 miles from her home, several days after she was reported missing from her home in Robeson County, southeast of Charlotte.
The Office of the Chief Medical Examiner ruled she died of undetermined violence -- citing severe decomposition -- but said it likely was due to asphyxia.
"Due in part to limitations imposed by decomposition, the autopsy did not elucidate a specific mechanism of death," the autopsy report said. "However, the totality of the circumstances and findings ... indicate death by homicidal violence."
INDIANA GIRLS' MURDERS STILL DEFY SOLUTION, TWO YEARS ON, BUT PROSECUTOR'S 'CONFIDENT' KILLER WILL BE FOUND
Hania disappeared from a mobile home park on Nov. 5 after going outside to start a family member's SUV before school. Investigators have said Aguilar likely was forced into the SUV before she was driven away. The SUV eventually turned up several miles away.
Aguilar later was found unclothed and face down in a pit, under a plastic table that was weighed down by a tire.
CLICK HERE TO GET THE FOX NEWS APP
Investigators said they examined evidence that she was abducted and sexually assaulted before her body was concealed under water. The autopsy found evidence of sexual assault.
Michael Ray McLellan faces rape, murder and other charges in Hania's death. The public defender's office did not immediately respond to an email from The Associated Press asking if one of its lawyers was representing McLellan and could comment.
The Associated Press contributed to this report.