Alex Murdaugh trial: Who's who in South Carolina family dynasty
Alex Murdaugh, 54, is accused of fatally shooting his 52-year-old wife, Maggie, and 22-year-old son, Paul
The Alex Murdaugh double murder trial has captivated viewers for six weeks since it began in January.
Murdaugh, 54, is accused of fatally shooting his 52-year-old wife, Maggie, and 22-year-old son, Paul, on June 7, 2021, near a row of dog kennels on his Lowcountry hunting estate called Moselle in Islandton, South Carolina.
The saga full of twists and turns has left some spectators with whiplash, prompting more questions than answers about the Murdaugh family and their South Carolina legal dynasty.
ALEX MURDAUGH: TIMELINE OF ONCE-POWERFUL SOUTH CAROLINA LAWYER'S SPECTACULAR DOWNFALL
Alex Murdaugh
Alex Murdaugh is a former attorney who worked for the South Carolina private injury law firm that his great-grandfather founded in 1910 called Peters, Murdaugh, Parker, Eltzroth & Detrick (PMPED), now known as The Parker Law Group, before he resigned in September 2021 following his alleged financial crimes with the firm.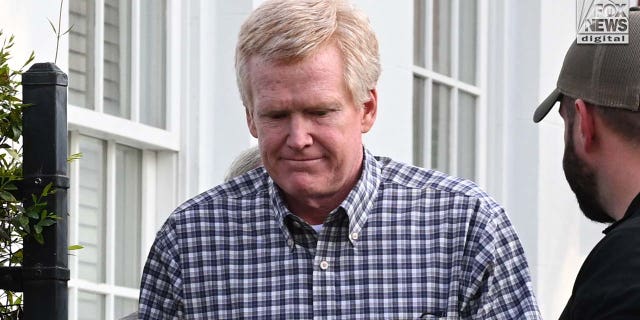 The disgraced lawyer is now charged with two counts of murder and two counts of possession of a weapon during a violent crime in his wife and son's deaths. He is also facing 99 financial crimes in which he allegedly defrauded victims of an estimated $9 million.
Murdaugh is accused of stealing funds from his own law firm's clients as well as friends and fellow attorneys.
NEWLY UNEARTHED ALEX MURDAUGH COMMERICAL AD VIDEO ALLEGEDLY EXPLOITS FORMER DISABLED CLIENT
Prosecutors argue he shot his wife and son in June 2021 when his financial crimes began to come to light. The allegations temporarily subsided after Paul and Maggie's deaths until September 2021, when his firm revisited the allegations, and he resigned.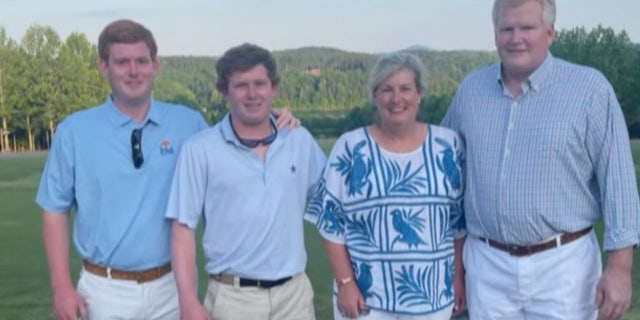 The South Carolina legal scion gave emotional testimony in his own trial last week, admitting on direct examination on Feb. 24 that he repeatedly lied to investigators, friends and family, claiming he was never at the Moselle dog kennels June 7, 2021, the night of the slayings.
Buster Murdaugh
Richard "Buster" Murdaugh Jr., 26, is Alex Murdaugh's oldest and only surviving son.
BUSTER MURDAUGH LIVING IN SOUTH CAROLINA AHEAD OF FATHER'S MURDER TRIAL: EXCLUSIVE PICS
He has shown up to his father's trial at the Colleton County Courthouse with his girlfriend, Brooklynn White, every day since the jury selection began on Jan. 23.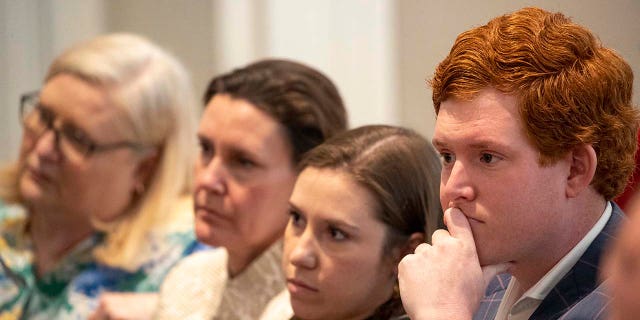 Buster Murdaugh also testified in his father's trial on Feb. 23.
"He was destroyed, heartbroken," Buster said on the witness stand of his father after Maggie and Paul's murders.
ALEX MURDAUGH TRIAL: EXPERTS SAY PAUL'S KILLER WOULD HAVE BEEN COVERED IN BLOOD, BRAINS
He described his father as a doting and devoted parent who "coached every Little League team I played on." He also described a close-knit family, saying he spoke with his mom "every day" and frequently spoke with his dad and brother, too.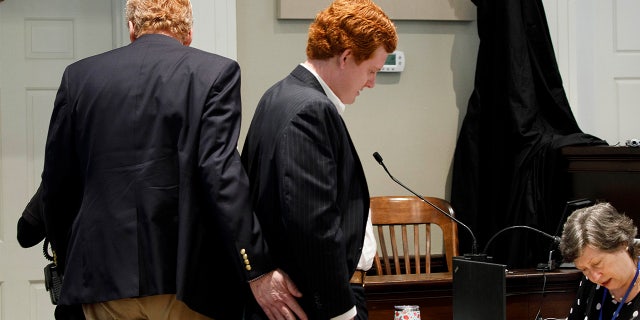 Paul Murdaugh
Paul Murdaugh was 22 when he and his mother were shot to death near the dog kennels on the family's sprawling hunting estate in Islandton, South Carolina.
Paul was at the helm of his father's boat in February 2019 when he crashed into a bridge, killing 19-year-old Mallory Beach and injuring four others. He was charged with three felony counts of boating under the influence. Paul had used his mother's credit card and his older brother Buster Murdaugh's ID to buy alcohol for the excursion.
MURDAUGHS REACH SETTLEMENT WITH FAMILY OF MALLORY BEACH, WHO DIED IN FATAL 2019 BOAT CRASH
The Murdaugh family was hit with a wrongful death suit that threatened to expose Alex's decade-long schemes to steal from his law firm and clients.
Three days after Paul's murder, a hearing in the boat wreck case to determine whether Alex would have to disclose his financial records was canceled.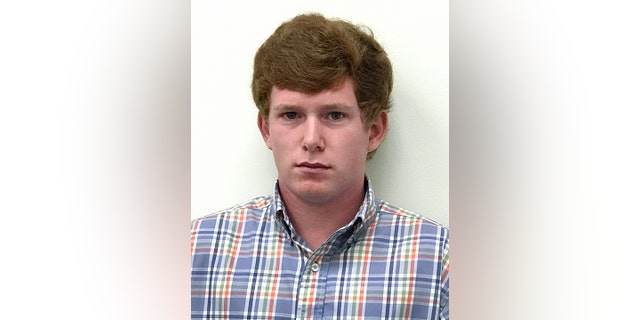 Several witnesses have described Paul as an outdoorsman who loved hunting, fishing and roaming the family's 1,700 acre property.
ALEX MURDAUGH'S SLAIN SON, PAUL, ALLEGEDLY STRANGLED EX-GIRLFRIEND
"He would get all his buddies and get on the boat and go watch the sunset. How many 22-year-old people you know do stuff like that?" Alex Murdaugh said on the witness stand last week. "He was such a special boy. He cared about people. He was fiercely, fiercely loyal. He was so misrepresented in the media."
Morgan Doughty, Paul's ex-girlfriend, painted a different picture of the 22-year-old in her Feb. 23 testimony.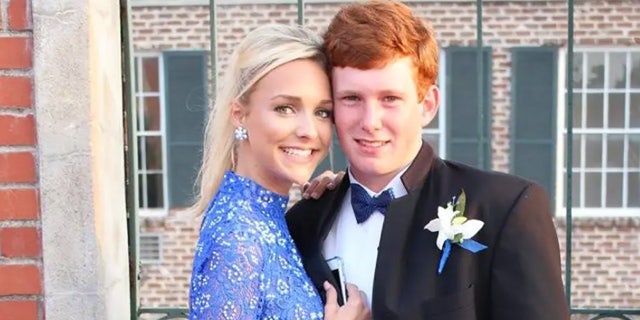 Doughty, who began dating Paul in high school, said he attacked her one night when they were staying in a hotel to celebrate his brother Buster's graduation.
"He had been so intoxicated," she recalled. "We had finally gotten to bed and for some reason Paul kept, like, kicking me. I yelled at him, and then he got on top of me, and I just remember him screaming, 'I told you to shut up,' just holding down my throat. I just remember then he, like, punched me really hard in the knee right here."
Maggie Murdaugh
Maggie Murdaugh was Alex's wife and the mother of their two sons, Buster and Paul.
MAGGIE MURDAUGH'S SISTER RECOUNTS ALEX MURDAUGH'S 'STRANGE' COMMENT AFTER MURDERS IN TEARFUL TESTIMONY
She was 52 when she was shot to death with a rifle on June 7, 2021, at Moselle. Colleton County authorities found Maggie's body near a single dog house about 30 feet from the dog kennels on the 1,700-acre property.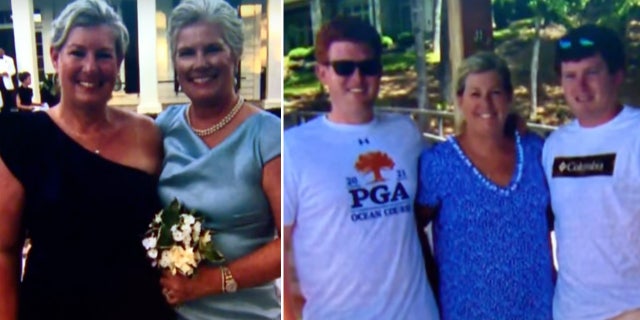 Maggie attended the University of South Carolina, where she was a member of the Kappa Delta Sorority and met Alex before she graduated in 1991.
"Maggie had a heart of pure generosity, and loved welcoming friends and family into her home on any given occasion," her obituary published by the Peeples-Rhoden Funeral Home states. "She adored her family, and cherished spending time on the boat with her two sons. She will be remembered as a 'second mom' to her sons' many friends. She made the most out of every situation, and lived each and every day to the fullest."
Her sister, Marian Proctor, testified that Maggie hadn't planned on going to Moselle on the night of her murder.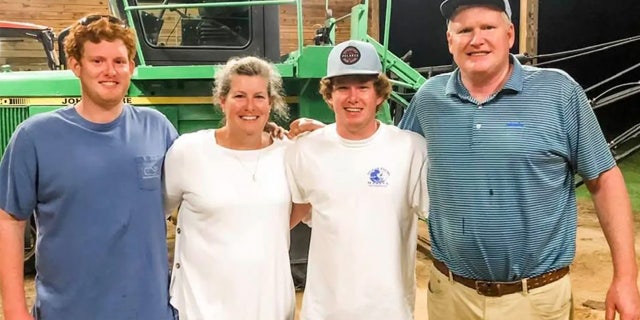 "Maggie called me that day," Proctor told jurors on Feb. 14. "Alex really wanted her to come home that night. She hadn't planned on it."
Maggie reportedly drove from her family's Edisto, South Carolina, home to Charleston just six weeks before her murder to consult with a lawyer about her options for divorcing her husband, a law enforcement source familiar with the case told PEOPLE magazine.
"She didn't pay close attention to the family money or where it came from," the source told PEOPLE. "But now she was starting to look into it."
John Marvin Murdaugh
John Marvin Murdaugh is Alex Murdaugh's brother, who has shown up for the double murder trial every day for the last six weeks.
LISTEN: THE FOX TRUE CRIME PODCAST WITH EMILY COMPAGNO
He took the stand as the defense's final witness on Monday and got emotional when he recounted cleaning the scene of the double murder.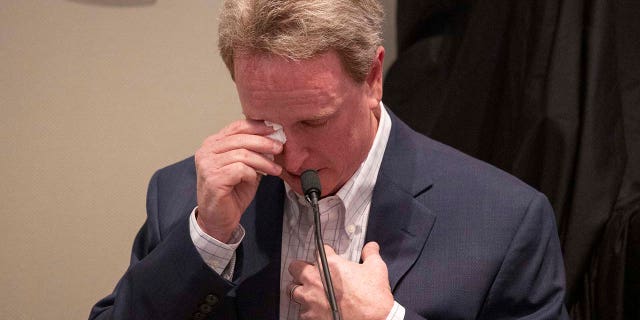 "I saw blood, I saw brains, I saw pieces of skull," he said, choking back tears. "It was terrible."
To honor Paul's memory, he said he felt he had to collect his remains.
CLICK HERE TO GET THE FOX NEWS APP
"It felt like it was the right thing to do. I felt like I owed him, and I started cleaning, and I promise you no mother or father or aunt or uncle should ever have to see or do what I did that day," he said. "It's the hardest thing I've ever been through in my life."
Randolph Murdaugh
Alex Murdaugh's great-grandfather, Randolph Murdaugh, founded PMPED in 1910. He then became the regional prosecutor overseeing five counties in 1920. The Murdaugh family maintained a stronghold over the prosecutor's office for decades.
Prosecutors allege Alex Murdaugh used his family's local status to get preferential treatment in the Mallory Beach case.
Murdaugh has maintained his innocence since the June 2021 murders.