7 Bears Rounded Up in Yellowstone Mauling Probe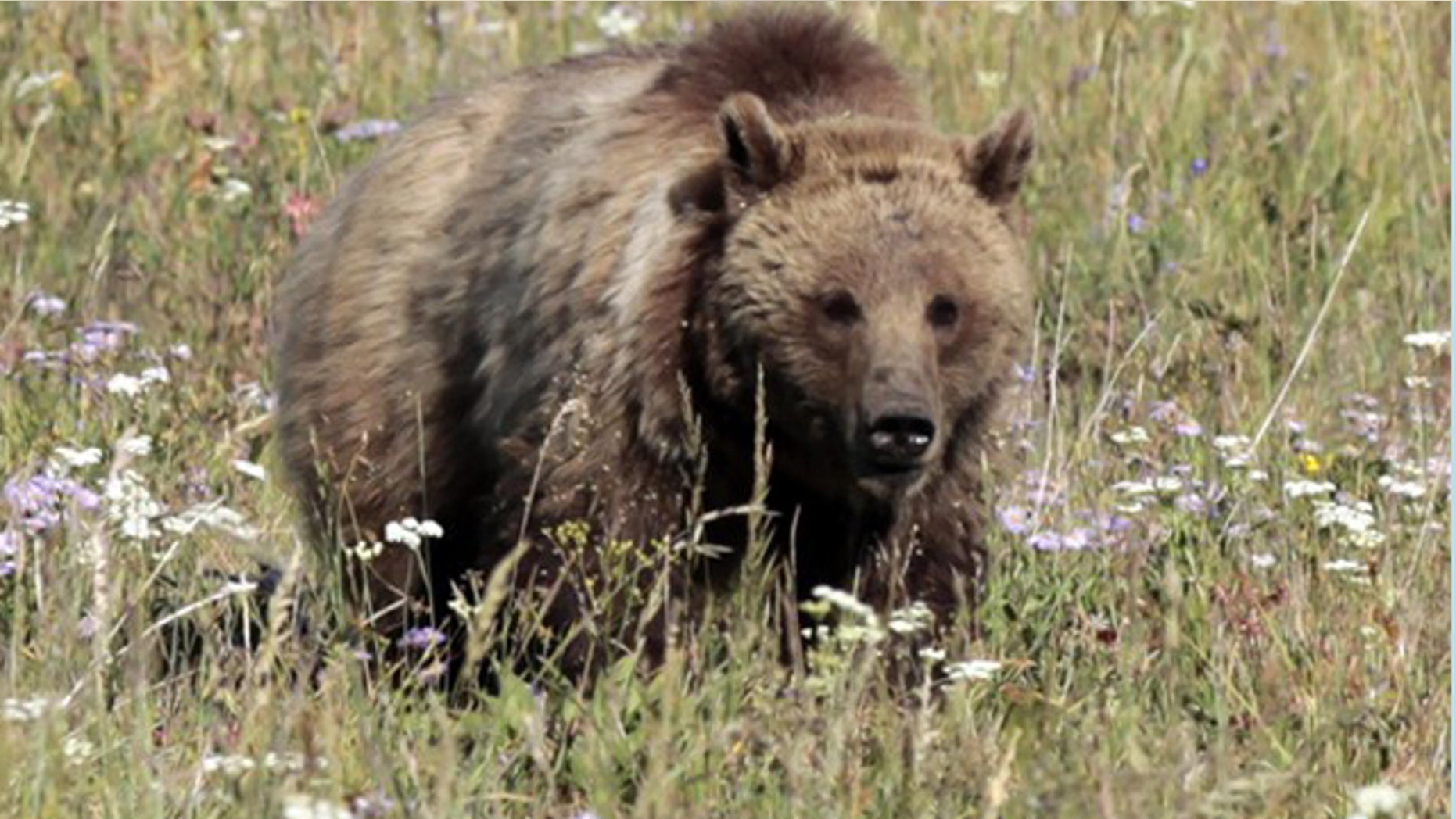 BILLINGS, Mont. – Seven grizzly bears have been captured near the scene of a fatal mauling of a Michigan hiker in Yellowstone National Park, but none has been linked definitively to the attack, park officials said Tuesday.
Superintendent Dan Wenk said DNA analysis continues on evidence gathered from the park's Hayden Valley, where 59-year-old John Wallace was killed during a solo hike Aug. 25. Other hikers discovered Wallace's body a day later.
There were no witnesses to the attack, and a park official indicated Tuesday that efforts to unravel what happened have been complicated by the poor condition of some of the DNA samples collected.
Those samples yielded inconclusive laboratory results that could make it more difficult to connect the attack to an individual bear, said Yellowstone bear biologist Kerry Gunther.
Based on evidence including bear tracks, investigators estimate seven bears were in the area around the time of the attack. Two bison carcasses found in the vicinity of the mauling scene -- one about 150 yards away and one a mile away-- had drawn multiple bears to the area.
Yet so far there's no evidence to say any of those bears at the scene were among the grizzlies captured in the month since the attack.
The seven captured bears were fitted with radio collars and released so they can be recaptured later if necessary.
"All we have is pieces. We just don't know how they fit yet," Wenk said. "There were multiple bears in the area of Mr. Wallace. We'll never know which bears caused the fatality, which bears were investigating the activities, which bears were there two days before or two days after."
Park officials previously said they would kill the bear responsible for Wallace's death if it can be found, but acknowledge that may prove impossible. On Tuesday, Wenk said park officials will consider killing any bear that can be linked to the scene and also has a history of run-ins with humans.
"We're going to have to make all those decisions individually," he added.
Wallace's death followed the July killing of a California man that marked Yellowstone's first fatal grizzly mauling in a quarter-century.
Following that attack, Yellowstone officials decided not to remove the attacking bear because it was a sow with cubs that previously had not caused problems. The sow was said to be responding naturally to a surprise encounter.