Google exec slams GOP over Kavanaugh nomination: 'F--k. You. All. To. Hell'
A design lead at Google has slammed Republicans in an angry Twitter rant over the nomination of now-Justice Brett Kavanaugh.
"You are finished, @GOP. You polished the final nail for your own coffins. F--K. YOU. ALL. TO. HELL," wrote Dave Hogue Saturday, in the now-deleted tweet.
"I hope the last images burned into your slimy, evil, treasonous retinas are millions of women laughing and clapping and celebrating as your souls descend into the flames," he added.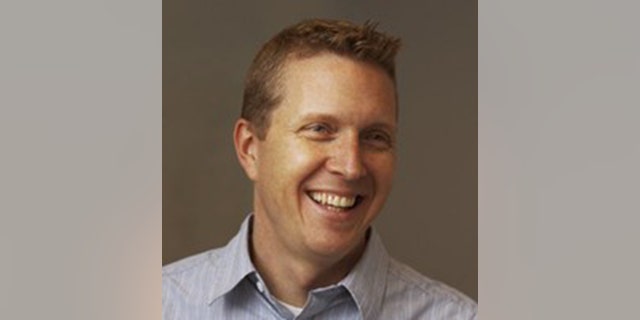 'GREEDY' GOOGLE: COMMUNITY ACTIVISTS SLAM TECH GIANT OVER PLANNED SAN JOSE MEGA-CAMPUS
Hogue's LinkedIn entry describes him as Google's UX design lead. He has been at the search giant since December 2013, according to the entry.
On Sunday, Hogue confirmed that he had deleted the tweet. "Yes, I deleted that tweet. Yes, those opinions are mine personally, and I am responsible for them. Yes, I should have been more eloquent and less condemning. Yes, I still believe the @GOP is wrong and not serving your best interests. Yes, I still believe we can do much better."
"What employees say in their personal capacity has no bearing on the way we build or operate our products," a Google spokeswoman told Fox News, via email.
FACEBOOK EXECUTIVE'S KAVANAUGH SUPPORT TRIGGERS BACKLASH FOR ZUCKERBERG
Kavanaugh was sworn in Saturday night as the 114th justice of the U.S. Supreme Court, after a fierce confirmation battle that included allegations of sexual misconduct, which he denied.
Google is coming under close scrutiny at the moment amid allegations of anti-conservative bias at the company, which it denies.
The firm's CEO Sundar Pichai met privately with GOP lawmakers on Capitol Hill last month to discuss the allegations and concerns about privacy issues and the firm's re-entry into China.
GOOGLE COMPETITOR EMERGES AS WORRIES ABOUT BIAS GROW
A source familiar with Google's closed-door portion of the meeting told Fox News that the meeting "was positive" and the "tone was tough but fair and respectful." Members "weren't shy" about sharing their major concerns with Pichai, according to the source, and are looking to interview him in the future.
The meeting came after Google was given "the empty chair treatment" at a Senate Intelligence Committee hearing. Neither Pichai nor Larry Page, chairman of parent company Alphabet, chose to attend the event on election interference, much to the annoyance of lawmakers.
Fox News' Brooke Singman, Hillary Vaughn, Brian Flood, Chris Ciaccia and the Associated Press contributed to this article.
Follow James Rogers on Twitter @jamesjrogers