Get set for sex robot revolution, survey says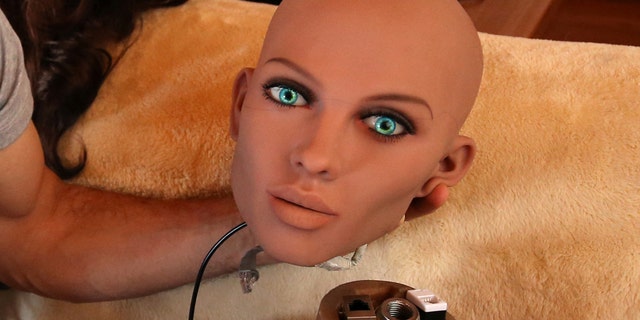 Could this be why the Jetsons were always smiling?
According to a survey conducted by YouGov Omnibus, half of American adults — 49 percent, to be exact — believe having sex with robots will become common in the next 50 years. And, though the possibilities are infinite, 52 percent think it would be nice if their mechanical sex machine resembled a human being. C-3PO, yes. R2-D2, no.
One in four men told the pollsters they'd be willing to give automatic amore a try.
But women? Not so much. Only 9 percent said they'd consider having sex with a machine.
HACKERS COULD TRAIN SEX ROBOTS TO KILL, CYBER SECURITY EXPERT WARNS
And speaking of sex … Would getting all hot and sweaty with a machine really be sex? That, it seems, depends on what your definition of "is" is.
According to the survey, only 14 percent of American adults said they would consider robotic relations to be the same as intercourse; 33 percent said it would be more like masturbation; and 27 percent said they didn't have a clue what to compare it to.
As for cheating, the respondents seemed to feel strongly both ways. Thirty-two percent said having sex with a robot would be cheating and 33 percent said it wouldn't, though the answers again differed between women and men. Among the women, 36 percent said it would be cheating and 29 percent said it wouldn't. The numbers were reversed among men: 29 percent said yes and 37 percent said no.
REALDOLL BUILDS ARTIFICIALLY INTELLIGENT SEX ROBOTS WITH PROGRAMMABLE PERSONALITIES
One way or another, we all know it's coming. Get ready for sex and the single droid. Batteries not included.