Apple Watch available at Apple Stores – at last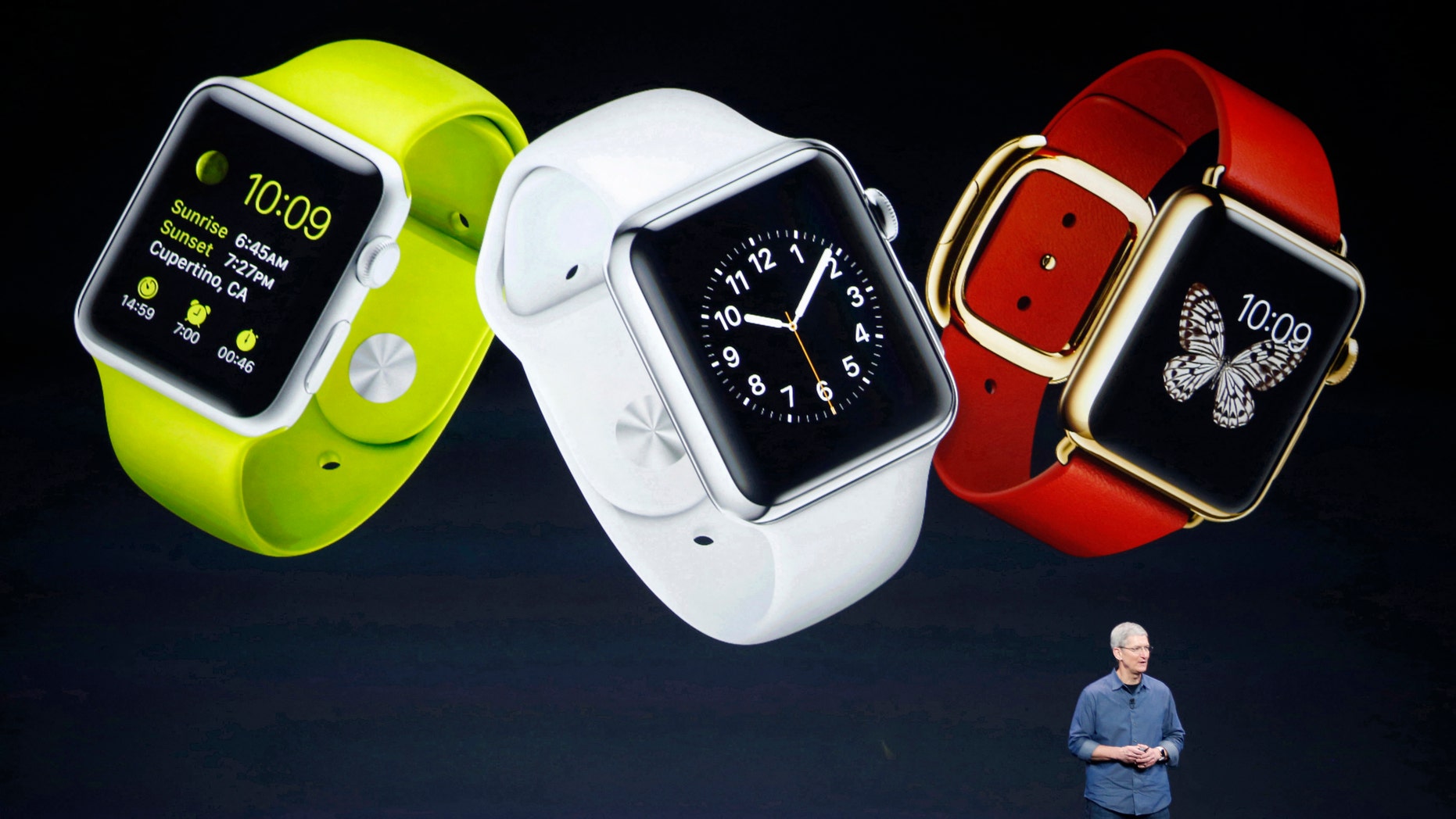 Almost two months after the Apple Watch was released, consumers can finally walk into an Apple Store and buy one.
That's a big change from the tiny trickle of Apple Watches to a single store in the U.S. (Maxfield in Los Angeles) since April 24 when the first online orders were received by customers.  But that was by design. Until this week, Apple watch purchases were limited to online orders.
But now select stores in select states in the U.S. are stocking the Watch and walk-in reservations can be made to pick up a watch same-day.
A check of the Apple online store Wednesday evening shows, for example, that the $349 (38mm) and larger (42mm) $399 Sport models are available at Apple Stores in the Los Angeles area. As are $699 models (for example, 42mm Stainless Steel Case) of the higher-end Watch. And even versions of the top-of-the-line Watch Edition: select stores are carrying the $12,000 42mm 18-Karat Yellow Gold Case with Black Sport Band, for example.
Here's how it works: you go to the online Apple Store and select the model you want and then click on "Check reservation availability?" That will take you to a screen where you select the state and store and make a reservation to pick up the Watch at an Apple Store same-day.
So, why did it take two months? The rollout of the watch was atypical for Apple. Usually when Apple releases a product it reserves some inventory for customers to purchase in-store on the first day of availability. That wasn't the case for the Apple Watch, however.
For the watch, a new product category for the tech giant, Apple opted to preview the device in stores before it started shipping. Though Apple hasn't been explicit, the new approach likely has something to do with the fact that there are so many Watch options and combinations that it was more efficient initially for Apple to take online orders to gauge where the demand was.
Reuters, citing market researcher Slice Intelligence, reported Thursday that Apple is estimated to have sold 2.79 million watches as of mid-June. And Slice estimates that almost 20 percent of Apple Watch buyers are snapping up a spare band in addition to the Watch, according to the report.
Lots of Apps
Apple is touting thousands of apps in order to give prospective buyers plenty of reasons to buy the Watch. There are already 3,500 apps for the Watch, Apple CEO Tim Cook said during the company's earnings conference call in April.
"To give you a comparison, when we launched the iPhone, we had about 500 apps that were ready. When we launched iPad, we had about a thousand," he said at the time.
A sample of high-profile apps that are available include:
Instagram: browse your feed and leave emoji comments; notifications are sent directly to your wrist.
Twitter: The Twitter app will notify you with a tap when new tweets are posted and you can retweet or favorite from the Watch. And you can compose tweets using dictation.
Shazam: Tells you what song is playing and who the singer is. A tap on the app icon prompts your iPhone to listen to what's playing. Then, the Apple Watch displays the name of the song, the artist, and the lyrics.
Fandango: On the Watch, this popular movie ticketing app displays the movie time, theater location, and theater phone number after you've purchased tickets.
American Airlines: App provides check-in and flight status updates. And a map tracks progress during the flight.
Apple apps: Apple includes built-in Apple Watch software. One app lets you respond to messages with your voice or dictate a text message. Another app allows you to get phone calls – independent of the iPhone as long as you have Wi-Fi access.