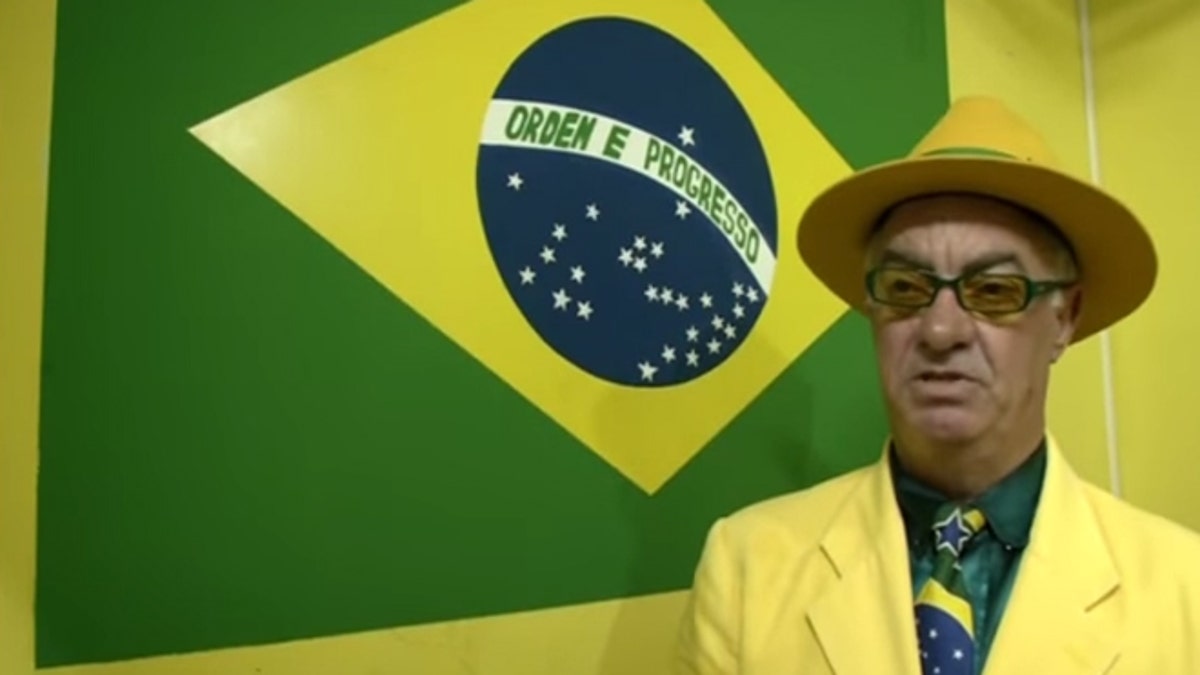 Nelson Paviotti, a Brazilian attorney, really wanted his home soccer team to win the World Cup – so much so that he made a unusual pledge: If Brazil won, he'd wear the team colors for the rest of his life.
Brazil did win, and Paviotti stuck to his promise – for the past 20 years.
"I feel like a patriot who loves his Brazil, that loves his land, that loves his people – that's full of hope for a greater future for Brazil," Paviotti told Metro newspapers.
In 1994, Paviotti vowed to wear the yellow, green, blue and white of Brazil every day for the rest of his life if the team, led by Seleção stars Romario and Bebeto, won the World Cup. Well, the team won in a dramatic shootout against Italy in California's Rose Bowl – and Paviotti has dressed in the colors of a tropical bird ever since.
What could be seen as a burden after 20 years is actually an honor to Paviotti, who goes far beyond just donning a Brazilian team jersey and a green cap.
Instead, the Brazilian super-fan dresses in full yellow and green shoes with matching socks, shoes, ties and hats. Along with his wardrobe, his home and office are shrines to Brazilian soccer supremacy and even his two Volkswagen Beetles are painted in the national colors.
He also blares the Brazilian National Anthem from speakers mounted on top of his car while he drives to his office.
The Brazilian futebol fanatic is excited about the upcoming World Cup in his country and –despite all the problems with construction and unrest – is sure the games will be a success, even if the Brazilian National Team, Seleção, don't lift the World Cup trophy over their heads.
"It will allow us to communicate many messages, whether we win the World Cup or not," Paviotti. "It's going to show that we are here, what the true Brazil is just when the World Cup and football is uniting the people."
Follow us on twitter.com/foxnewslatino
Like us at facebook.com/foxnewslatino