The Beautiful Game Indeed: Brazil's Miss Bumbum Contest Holds World Cup Edition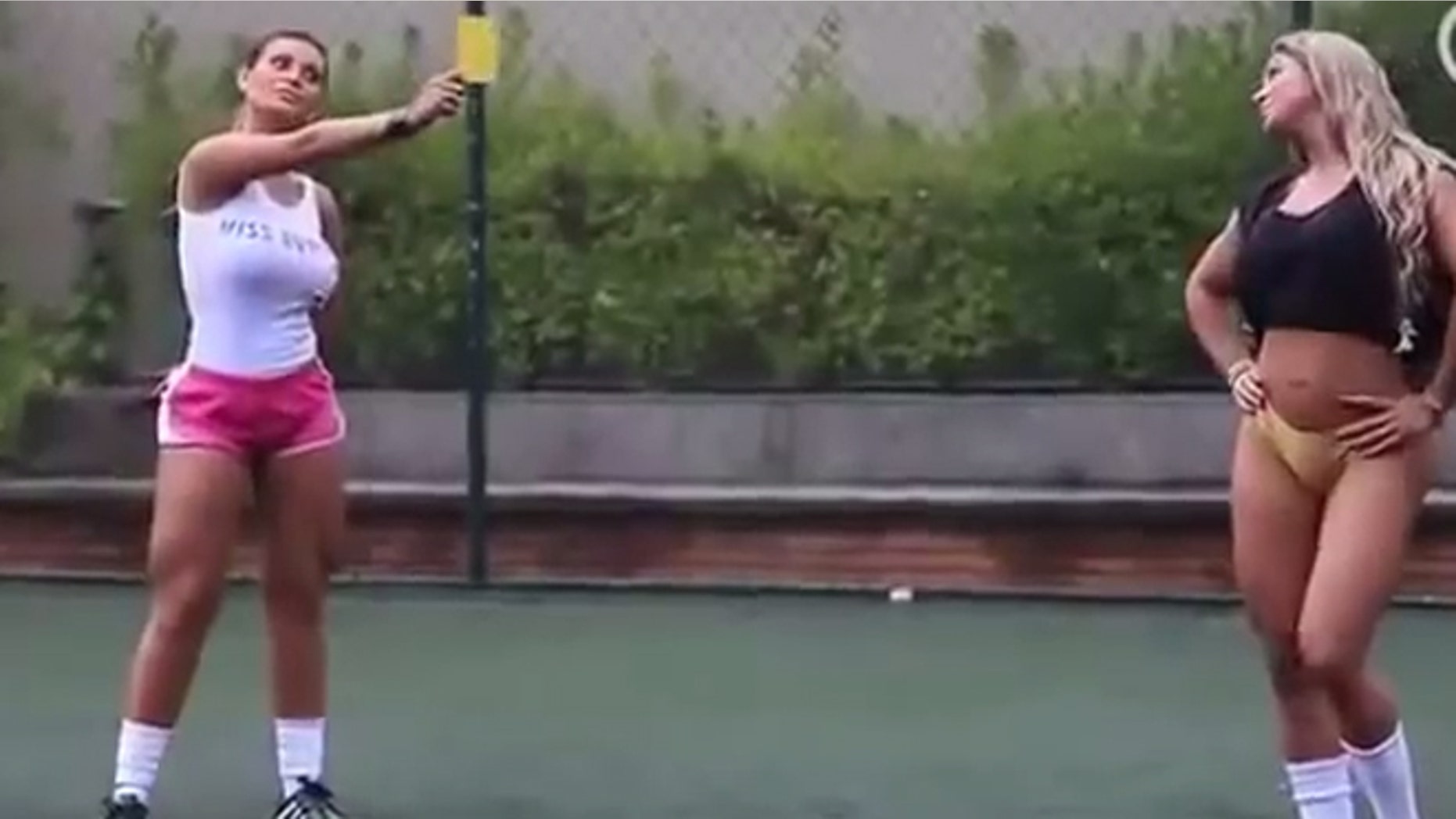 No if, ands or "butts" about it, Brazilians love their soccer … and their curvy ladies.
In tribute to the country's twin passions, the Miss Bumbum contest is showing its support for the national squad by getting girls to strip down to skimpy yellow and green string bikinis and getting them to try out their own skills on the pitch.
Much like its famous counterpart, the Miss Bumbum competition, which is held annually in November, Miss Butt World Cup aims to find the Brazilian beauty with the best behind. The list has now been narrowed down to 11 contestants and whoever comes out on top (or bottom, depending on how you look at it) will effectively be the "muse" of the tournament this summer.
As part of the competition, the ladies were asked to pick their favorite World Cup players from a number of categories.
Not surprisingly, these voluptuous models chose Portuguese star and recent Ballon d'Or winner Cristiano Ronaldo. The Real Madrid forward is known for his well-groomed look and perfectly coifed hair even in the heat of the battle.
As for the best behind in the game, the girls pinned that honor on the posterior of Brazilian forward, Hulk, to that prize.
While Barcelona's newest superstar acquisition, Neymar, might be the face of Brazil's World Cup squad, the Miss Butt World Cup girls would rather it be someone else. They voted the 22-year old Brazilian phenom as the least attractive player in the Cup.
Sorry, Neymar, but you can win everything.
Follow us on twitter.com/foxnewslatino
Like us at facebook.com/foxnewslatino