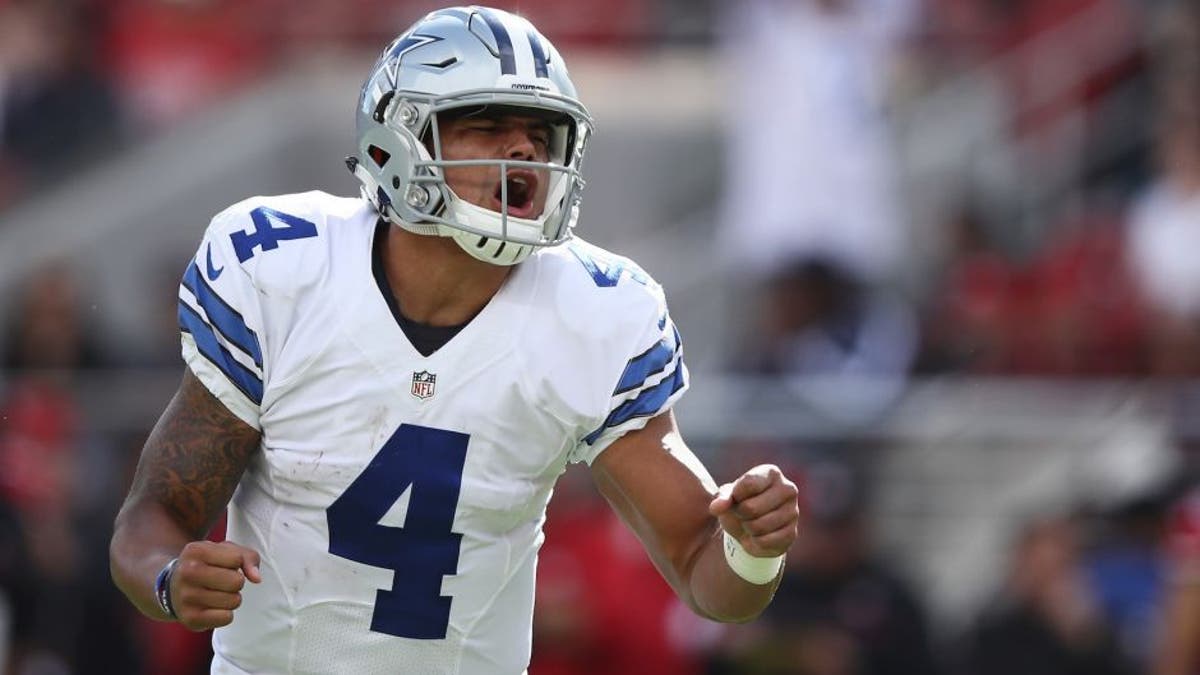 The Dallas Cowboys have rolled to seven straight victories behind their dynamic rookie duo of Dak Prescott and Ezekiel Elliott. They have the best record in the NFC and appear destined for a playoff berth after going 4-12 last season.
Their two biggest wins came against the Redskins, Packers and Eagles, but they'll have arguably their toughest test on Sunday against the Steelers.
It may not seem like much of a challenge on the surface, considering the Steelers have lost three in a row and dropped to 4-4 on the season, but this is Dallas' biggest game by a wide margin -- and the Cowboys are ripe for a letdown.
Pittsburgh is reeling and Roethlisberger hasn't been completely healthy. He was clearly not himself on Sunday against the Ravens, and it showed in his performance. Big Ben has been known to come back from injury a bit too soon at times, but he typically returns to form in his second game back from an absence.
In 2012, he missed three straight games. In his second game back from injury, Roethlisberger threw for 339 yards and two touchdowns in Pittsburgh's 27-24 loss to the Cowboys.
Last season, he missed four games. In his first game following the injury, he threw three interceptions. The following week, he beat the Raiders with 334 yards and two touchdowns.
His 2010 season was different as he was suspended for the first four games after violating the league's personal conduct policy. In his second game following the suspension, Roethlisberger threw for 302 yards and two touchdowns with a passer rating of 132.0.
That's not to say he'll absolutely 100 percent rebound from last week's poor outing with a three-touchdown game against the Cowboys, but one thing's for sure: He'll be much healthier than he was on Sunday.
Not to mention, Antonio Brown is due for a huge game. He's topped 100 yards receiving just once since Week 4, and while the Cowboys haven't allowed a 100-yard receiver or 100-yard rusher, that could change on Sunday. Dallas will be without their top cornerback Morris Claiborne and strong safety Barry Church, which will greatly impact the game.
Orlando Scandrick hasn't been himself this season following a hamstring injury and a torn ACL last year, and Brandon Carr doesn't have the quickness to match up with Brown. The Cowboys' cornerbacks often stick to their respective sides of the formation, which will allow Pittsburgh to line up Brown on Carr as often as they'd like.
Brown's route-running will burn Carr across the field, and without Church in the middle, tackling could be a problem for Dallas. J.J. Wilcox has improved since last season, but his angles to ball carries aren't always the best. Should he miss a tackle in the open field, Brown could take a quick slant to the house.
The Steelers are going to be motivated after three straight losses and will be much more aggressive than they were against the Ravens. Roethlisberger will come out firing, testing Dallas' bend-don't-break secondary and defense as a whole.
The biggest factor in this game will be the Steelers' home-field advantage. Playing at Heinz Field brings out the best in Roethlisberger, and it's been that way for his entire career.
Since he became the starter, Roethlisberger is 68-21 at home (50-39 on the road). He's thrown 165 touchdowns and just 69 interceptions at Heinz Field, averaging a whopping 8.19 yards per attempt. In those games, his passer rating is 99.0. He's a substantially better quarterback at home than he is on the road, and that will show on Sunday.
But what about the quarterback on the other side? How does he fare on the road?
Well, it turns out Prescott is pretty darn good away from AT&T Stadium. In four road games, he's 4-0 with a passer rating of 118.9. He's completing 72.4 percent of his passes away from home with eight touchdowns and just one interception. Those numbers are a bit inflated by Dallas' win against the lowly Browns last week, but he's still been remarkably good in enemy territory.
As a whole, Prescott has played admirably thus far, posting a passer rating of at least 100 in six of his first eight games. He's looked like a rookie at times -- particularly against the Eagles -- but overall, he's exceeded expectations.
As rookies typically do, though, he's bound to have a bad performance. He's due to have a two-interception game against an aggressive defense like Pittsburgh's. His sometimes-sporadic footwork is going to cause him to put up poor numbers, and there's a chance that'll come against the Steelers.
Mike Tomlin will get creative with his defense and rattle the rookie, as he typically does against first-year quarterbacks. Since 2004, when Roethlisberger first took over as the starter, the Steelers have faced 22 rookie quarterbacks. They've lost just three of those games.
One came in 2007 against Troy Smith and the Ravens. The second came in 2012 against Brandon Weeden's Browns -- a complete shocker. The third happened this season against Carson Wentz and the Eagles.
Tomlin, like Belichick, knows how to make rookies uncomfortable. He'll put together a game plan that exposes Prescott's weaknesses and will take away his favorite targets -- Jason Witten and Cole Beasley -- forcing him to go elsewhere with the ball.
The Cowboys are bound for a letdown this season -- a game where they simply don't play up to their standards. This week appears to be that game. The Steelers are nearing must-win mode with the Ravens in first place and Roethlisberger won't continue to lose games for his team. Dallas doesn't need a win the way Pittsburgh does, and the Steelers' sense of desperation will show.