What does Chiefs' pursuit of Kruger mean?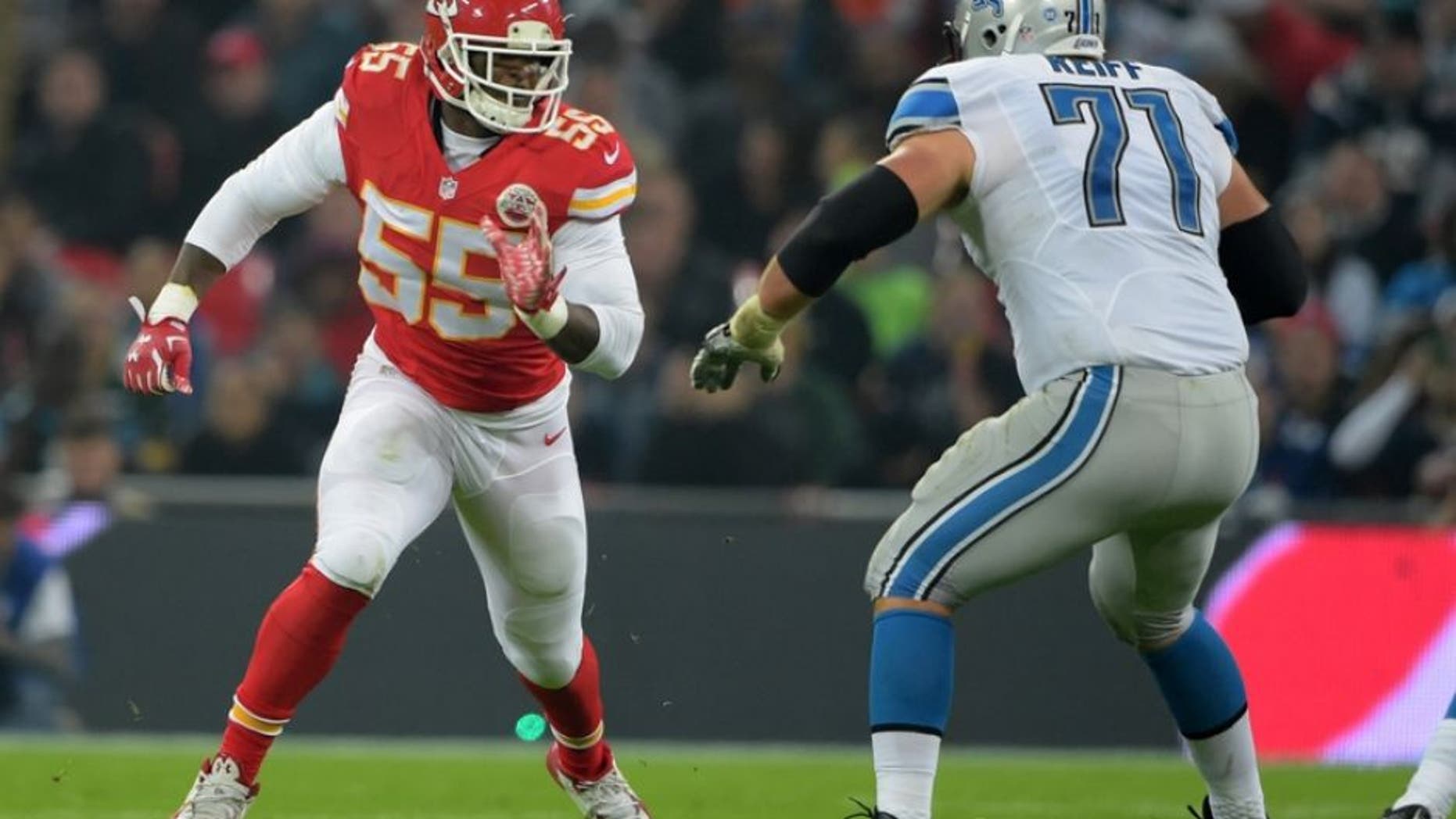 The Kansas City Chiefs attempted to sign Paul Kruger and couldn't do it.
We all know by now that Kruger signed with the New Orleans Saints on Wednesday morning, bypassing his scheduled visit with the Chiefs. Kruger was a coveted 3-4 outside linebacker on the market after being released by the Cleveland Browns on Monday, and while the CHiefs couldn't land him, their interest speaks volumes.
For starters, there are three ways of looking at general manager John Dorsey's thinking in this situation.
1) Dorsey doesn't believe Justin Houston is going to play this season, and wanted to get a suitable replacement
2) Dorsey feels Tamba Hali and his 33-year-old knees aren't going to hold up over the course of a 16-game season, and wanted to get him a viable rotation mate
3) Dorsey has no confidence in Dee Ford
Personally, I believe it's a combination of Nos. 2 and 3. Hali has been declining physically over the past couple seasons, and while he looks lighter in practice, those aching knees are still a concern. In his press conference yesterday, Hali talked about swelling and pain, but that he could battle through it. It's August, so that's a major concern.
As for Ford, he has shown nothing in the preseason. Nothing. To the point that Dorsey felt compelled to spend what little cap space he had left on Kruger. If Kruger was signed, it would not have been Hali going to the bench.
Kansas City is making it very clear without saying a word: Ford isn't getting it done. He's not setting the edge against the run on a consistent basis and he's nowhere near consistent in anything other than a middling speed rush.
With so many questions about the second and third corner, the pass rush needs to be good. Without Houston and with Ford, that could be a serious issue in the early going.
Get back soon, Justin.