WATCH: Arkansas beats Ole Miss after converting an unbelievable 4th-and-25 play in overtime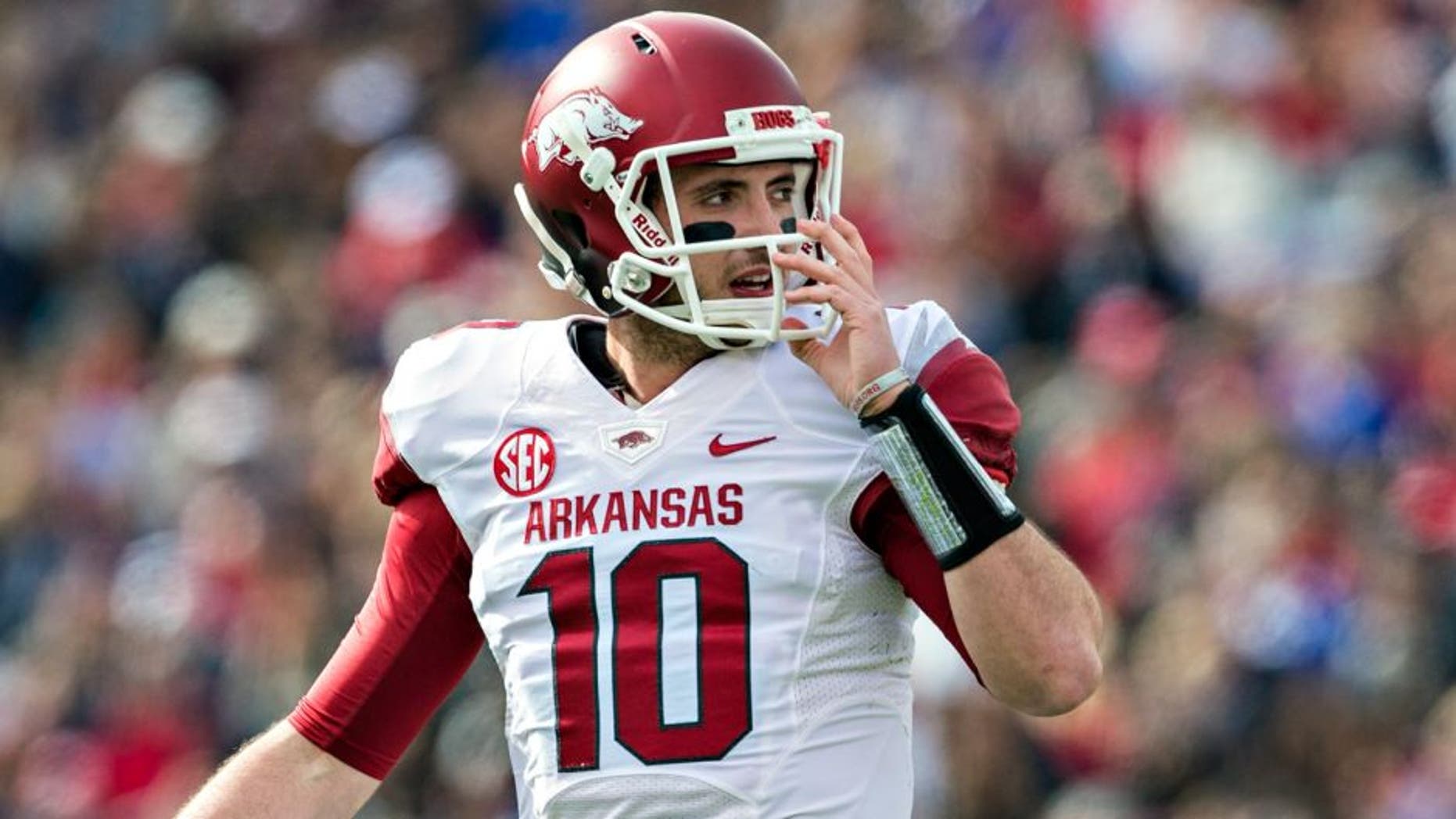 Allen finished with 416 yards passing and six touchdowns in the victory. Wesley Hitt Getty Images
Is this the year of the lateral in college football?!
Involving what could be the craziest play of the college football season to date, the Arkansas Razorbacks were able to defeat the Ole Miss Rebels by a score of 53-52 in overtime.
Down seven points in overtime, Arkansas was faced with a near improbable 4th-and-25 situation. Quarterback Brandon Allen found tight end Hunter Henry with a pass near the sidelines. Short of the first down, Henry threw the ball over his head right before being tackled. With the ball bouncing around, running back Alex Collins picked up the lateral and scampered inexplicably for the first down.
The wacky fourth-down play ultimately led to a game-tying score by the Razorbacks -- who then won the game on a two-point conversion run by Allen.