Wake Forest quarterback John Wolford leaves game after taking blindside hit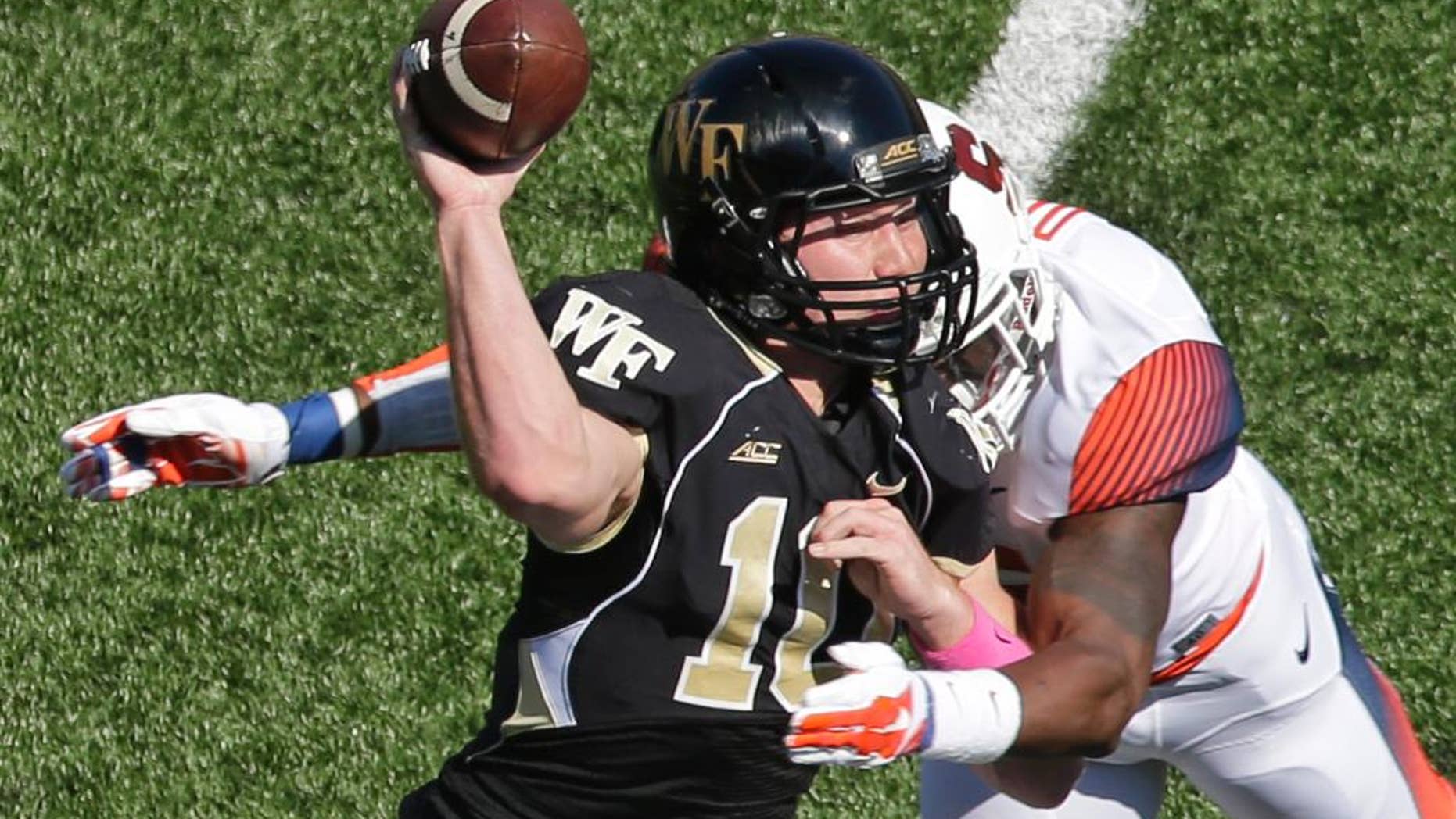 WINSTON-SALEM, N.C. – Wake Forest quarterback John Wolford left Saturday's game against Syracuse in the second quarter with a head injury after taking a blindside hit and will not return.
Wolford emerged from the locker room for the start of the second half in street clothes. Wake Forest announced it "suspects a concussion" and is playing it safe by keeping Wolford out.
He's been replaced by sophomore Tyler Cameron.
Wolford rolled out to his right and was setting up to pass when blitzing Syracuse linebacker Dyshawn Davis came crashing into the freshman quarterback from behind, jarring Wolford's upper body. The hit affected the trajectory of the throw and the ball was intercepted by defensive end Robert Welsh, who returned it 42 yards for a touchdown for a 17-7 Syracuse lead.