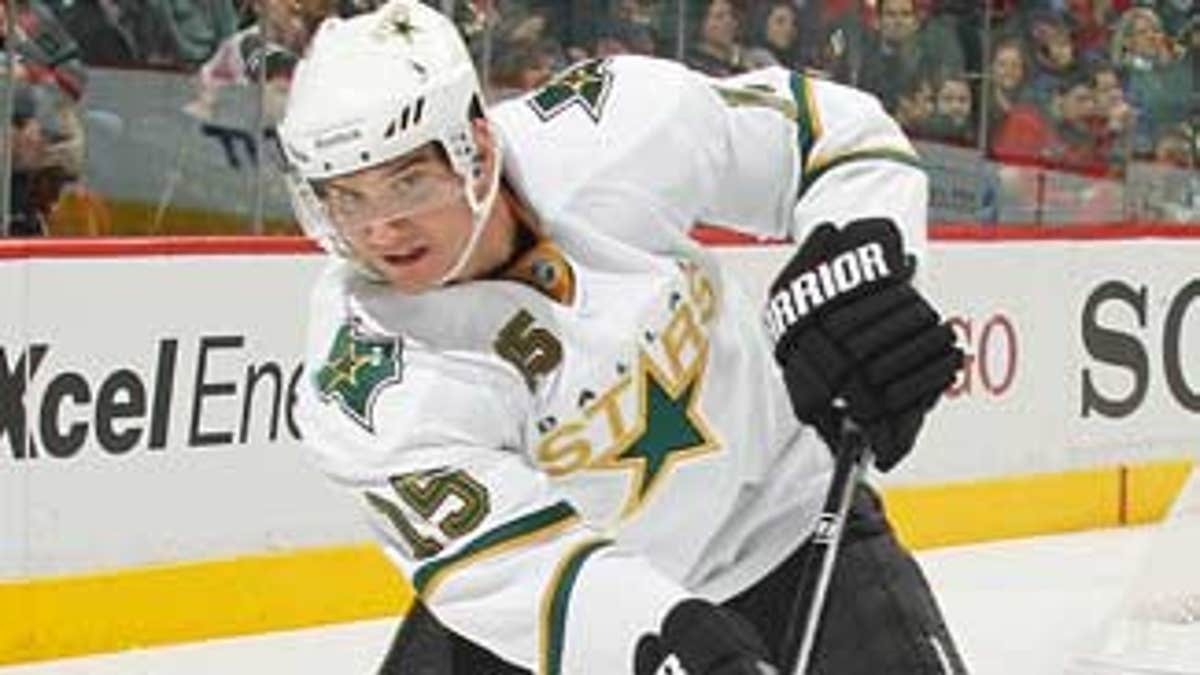 Jamie Langenbrunner's first game against the New Jersey Devils since being traded by the club will be shown on national television Tuesday night.
Langenbrunner, who was traded back to the Dallas Stars on Jan. 8, will face his former club as the Stars host the Devils at the American Airlines Center. Game time is slated for 8:30 p.m. ET and can be seen on VERSUS in the U.S. and TSN2 in Canada. The red-hot Devils have won seven in a row and are now just 10 points out of a playoff spot in the Eastern Conference.
Canadian fans will also be treated to the showdown featuring the Montreal Canadiens and Vancouver Canucks from Rogers Arena. That game is set to begin at 10 p.m. ET and can be seen on RDS. Montreal is coming off a 4-0 loss to the Calgary Flames on Sunday at the Heritage Classic.