Troopers: Former Auburn, LPGA player Danielle Downey had been drinking before fatal car crash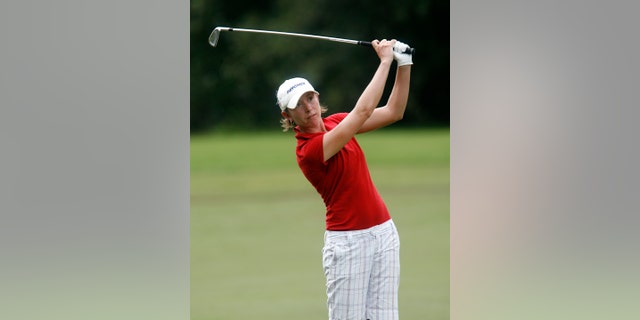 AUBURN, Ala. – A state trooper's report indicates former Auburn and LPGA player Danielle Downey had been drinking the night she died in a single-car accident.
The Alabama Department of Public Safety released the crash report Monday evening.
The report says the 33-year-old had passed another vehicle at a high rate of speed. She lost control, struck a tree and was ejected after her car overturned several times on Jan. 31.
Downey, Auburn's director of golf operations, was pronounced dead upon arrival at a hospital.
The report says Downey had drinks with friends at an Auburn restaurant before the accident. A friend, Diana Ramage says she tried to take Downey's keys because it appeared she'd had too much to drink.
Downey played on the LPGA Tour from 2006 through 2010.