Toyota rookies shine with top-10 finishes at Phoenix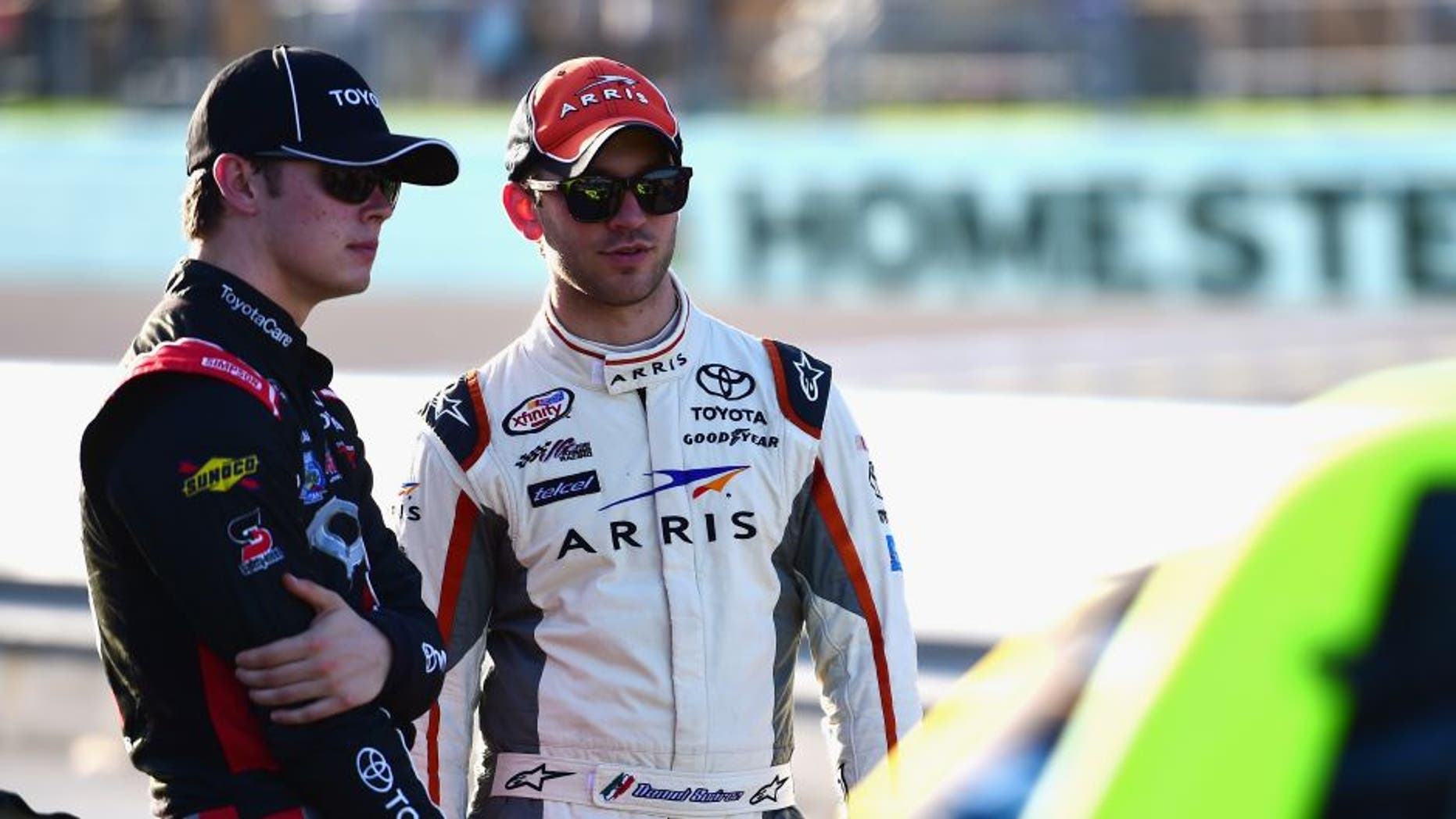 It was two very different days for the Toyota rookie drivers, Daniel Suarez and Erik Jones, who finished seventh and eighth, respectively in the Camping World 500 at Phoenix Raceway.
Jones started in the top 10 and kept his car near the front through most of the race.
It was more of a grind for Suarez and the No. 19 Joe Gibbs Racing Toyota, who started 27th and slowly inched his way forward.
Suarez made it to the edge of the top 10 before the caution came out when Joey Logano blew a tire with six laps to go.
Both drivers used the late-race caution to put themselves in position to score the best finishes of their young careers.
"It was a good day," Jones said post-race. "Your expectations kind of change as the day goes on. When you feel like you have a fifth-place car, you want to run fifth, but it just didn't work out at the end. We had a lot of guys take two (tires). A lot more than I thought would. A lot more obviously than Chris (Gayle, crew chief) thought would. We had a great restart and were able to get back up to eighth."
After some ups-and-downs to start the season for both rookie drivers, they sit just outside of the playoff cutoff after four races.
Jones has 82 points, good enough for 18th, and Suarez is two spots behind him, tied with his JGR teammate Matt Kenseth, for 20th with 72 points.
Both of these young guns are in great equipment and should only continue to get better as the season goes on, though a few more growing pains are to be expected.
"I think definitely we have still a long ways to go. In this sport, it's super important to have good communication, good chemistry. All that takes some time," Suarez said as the weekend got started in Phoenix. "I know that my team has big capacity to be strong and to be competitive. I know that I can do the job. We just have to work on the communication.
"I have to know more about Dave and my team. Dave has to know more about myself, how I like to drive the race car. I'm sure once we work on all these little details, we're going to be fine."