Tony Stewart: 'Driving a Sprint Cup car does not make me happy right now'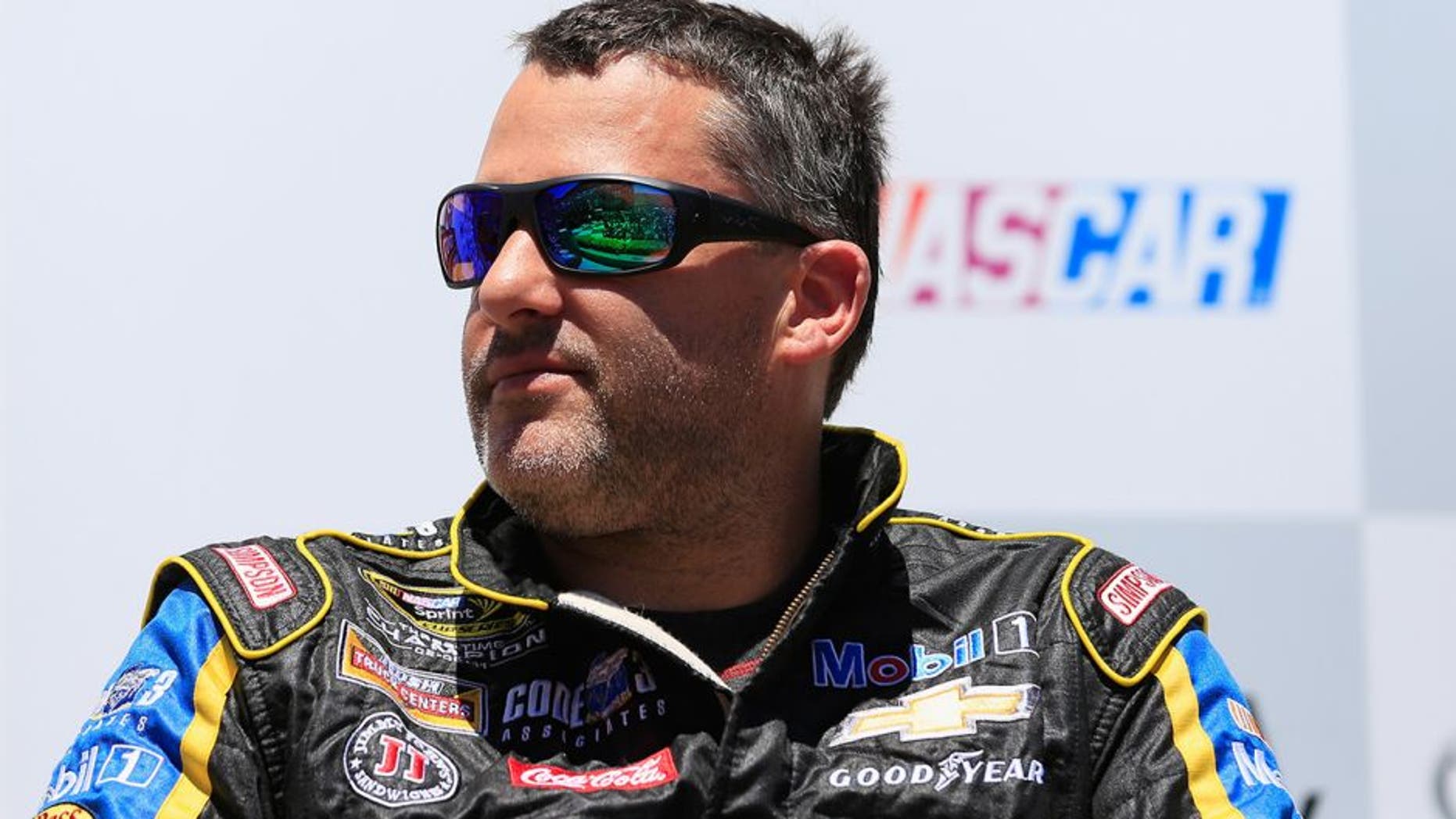 Throughout his NASCAR career, Tony Stewart has always been blunt and outspoken in his opinions and Friday at Sonoma Raceway was no exception.
Moments after Stewart was inducted into the track's Wall of Fame with Ernie Irvan, the three-time NASCAR Sprint Cup Series champion left no doubt about why he's retiring from Cup racing at the end of the year.
"I'm ready to go run stuff that makes me happy and driving a Sprint Cup car does not make me happy right now," said Stewart. "... A lot of things have changed. The atmosphere has changed. There is so much stuff in the garage area that has changed that it was time for me to make a change with it."
Stewart said he's paid his dues over a long career and is ready to start having fun again.
"I've dedicated 18 years of my life to this series and it's done great by me," Stewart said. "I've made a great living doing it, but at the same time there are other things in life I want to do other than be at a NASCAR track three days a week for 38 weekends out of 52 weeks a year. There are just other things I want to do now."
A big part of Stewart's decision was the brutal grind of the NASCAR schedule.
"There were weeks that you would think about, 'Man I really want to go to Monaco and see the Monaco Grand Prix or I really want to go to Knoxville, Iowa and be out there for the A-main of the Knoxville Nationals or the Kings Royal at Eldora,'" Stewart said.
"There are things I want to do that because of our schedule you don't have time to do it. There is just not enough time to do everything you want to do. It's time for me to do this."