The Audible: Why Pac-12 doesn't sell out for the playoff like SEC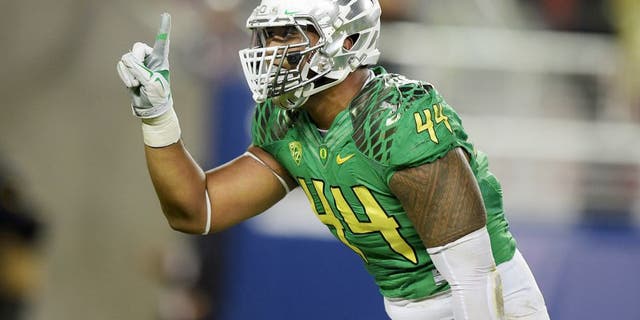 Dec 5, 2014; Santa Clara, CA, USA; Oregon Ducks defensive end DeForest Buckner (44) celebrates after a sack in the second quarter against the Arizona Wildcats in the Pac-12 Championship at Levi's Stadium. Mandatory Credit: Kirby Lee-USA TODAY Sports
FS1's Petros Papadakis joins Bruce Feldman and Stewart Mandel to discuss what's happened to the Pac-12 this year and why the conference has a different set of priorities that doesn't let it sell out for a playoff berth like other conferences.
Plus, why USC needs a new AD before a new coach (12:50), Oklahoma's playoff case after beating Baylor (39:25), UNC's perfect scenario to reach the playoff (50:50) and more.
Click on the embedded player above to listen to the podcast. You can also get every episode of The Audible delivered to you by subscribing on iTunes.