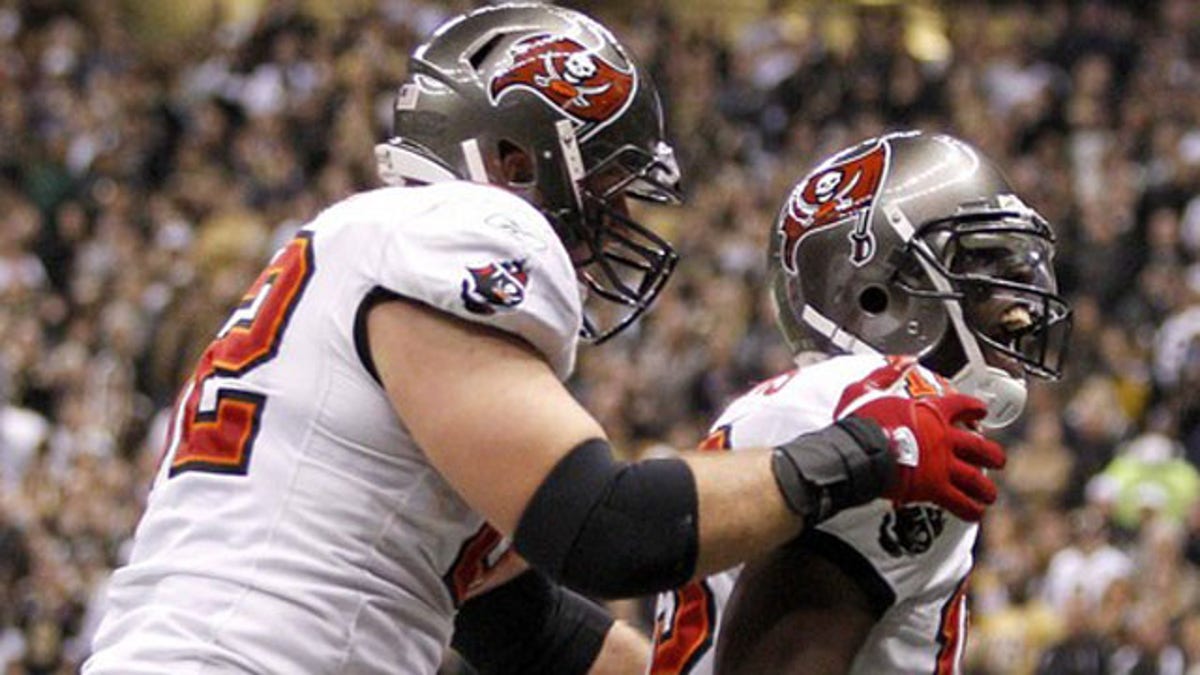 Three teenagers were saved by a real-life Buccaneer in the Gulf of Mexico.
Tampa Bay Buccaneers offensive lineman Ted Larsen pulled the teens out of the water near Honeymoon Island when their kayak overturned, according to the St. Petersburg Times.
"It could have been a big deal. You always read about overturned kayaks. It was good to help them. It just felt it was a good thing to do," Larsen told the paper.
Larsen and his girlfriend were fishing on his 24-foot boat when he heard the Coast Guard distress signal.
When they neared the island, he saw two people holding onto a kayak while another one was still in it.
The Bucs lineman then pulled the teens aboard his boat and took them to shore.
Larsen told the paper he hopes the teens learned an "important lesson."
"You've got to be aware of the weather. The ocean can turn on you."