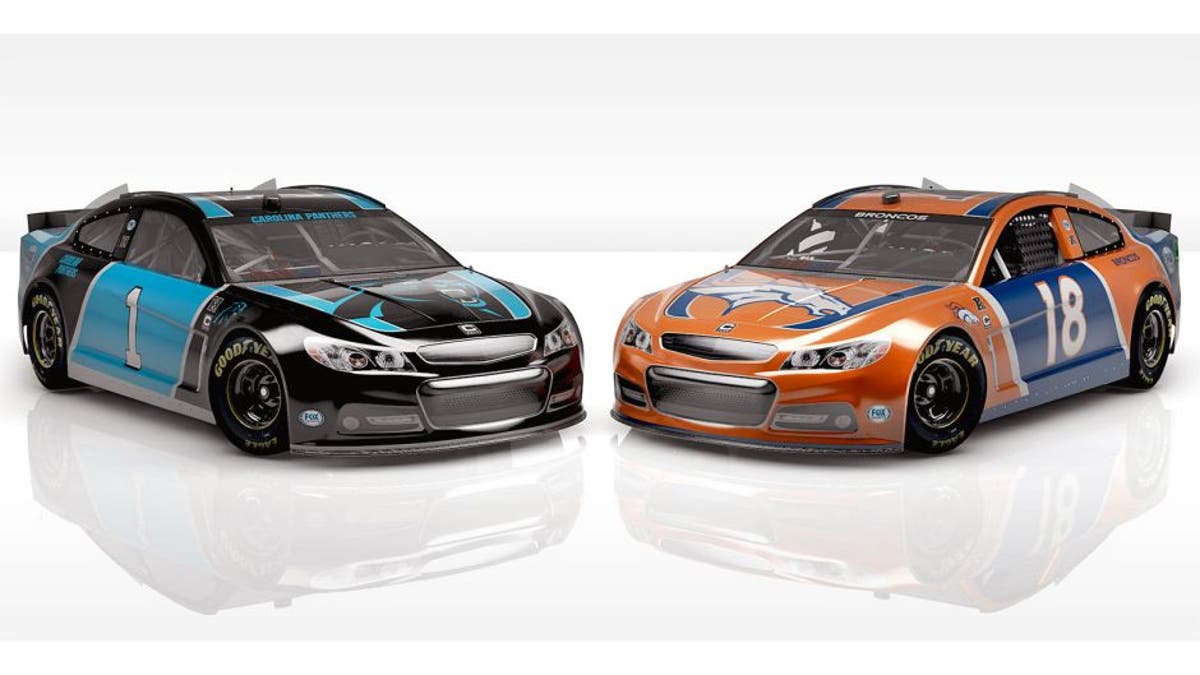 Super Bowl Sunday is nearly upon us, and that is not lost on a very interested NASCAR community.
From former driver Jeff Burton and his son, current driver Jeb Burton, who are attending the game with none other than Gov. Pat McCrory from the great state of North Carolina, to many others who are fans of either the Carolina Panthers or the Denver Broncos, many have taken to Twitter to express their allegiances and to address the building excitement.
This is a Super Bowl unlike most others for NASCAR drivers and teams who are based out of the Charlotte, North Carolina area and have close ties to the Panthers. It's pretty obvious that the Panthers have more NASCAR folks pulling for them than the Broncos.
See what all of them have been saying on Twitter during the last 24 hours as the buildup to the big game ramps up even more.
But then, there are those in NASCAR who pull for the Broncos as well. (See drivers Kyle Busch, Martin Truex Jr. and Regan Smith).
Based on what he snacked on during the AFC championship game, Kyle Busch, the defending Sprint Cup champion, even appears to think he may have a few lucky charms supplied by his primary sponsor that will pull the Broncos through in Super Bowl 50.