Super Bowl LII: How to watch and what to know
Football fans won't have to wait much longer for Super Bowl LII to kick off in Minneapolis.
Ahead of the big game, here's what you need to know.
Who is playing?
The New England Patriots will face off with the Philadelphia Eagles after both teams won their conference championship games Jan. 21.
The Patriots beat the Jacksonville Jaguars, 24-20; the Eagles beat the Minnesota Vikings, 38-7.
Where is the Super Bowl this year?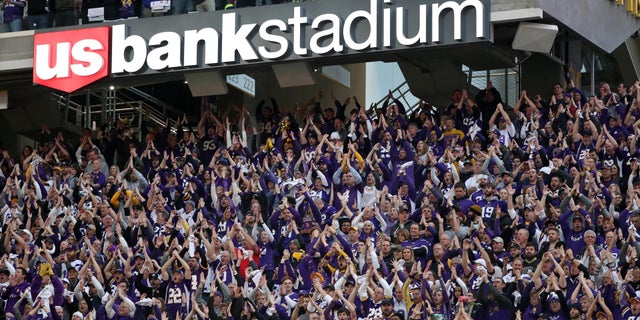 Super Bowl LII will be held at U.S. Bank Stadium in Minneapolis, Minnesota.
And despite the cold weather forecast for Sunday night, fans can expect to stay warm. The stadium, which opened in 2016, has a fixed roof – keeping all the winter weather outside.
The announcement that Minneapolis would host the games was made in 2014. The Midwestern city beat out Indianapolis and New Orleans for the hosting honors.
How can I watch it?
If you weren't one of the lucky ones to score tickets to the big game, you can watch the Super Bowl online or on television.
The game will be broadcast on NBC and streamable on the NBC Sports app and website.
Kickoff is set for 6:30 p.m. ET.
Who is performing?
Before the game begins, pop singer Pink is expected to sing the national anthem.
"Ummm. I'm singing the national anthem and the EAGLES ARE PLAYING?!?!?! IS THIS FOR REAL?!?!?!THATS WHASSUP!!!!!!!!" the Pennsylvania native tweeted Jan. 21.
Broadway's Leslie Odom, Jr. is also slated to perform "America the Beautiful."
"It's a good night. Congratulations @Eagles! Can't wait. #SuperBowl," Odom replied to Pink's tweet.
Though Pink has the flu, she wrote in a Saturday Instagram post, "I promise I will do my best, as I always do."
Pop star Justin Timberlake will headline the halftime show.
The move comes more than a decade after Timberlake took the halftime stage with Janet Jackson in 2004, resulting in a now-infamous "wardrobe malfunction." Timberlake also performed at the 2001 Super Bowl alongside his band 'NSYNC.
But in Timberlake's mind, those past performances don't count.
"I am getting an opportunity to have the stage to myself," Timberlake said in a video posted to Twitter by Pepsi. "I really am looking at it as my first time."
The singer said later in the clip, "For 12 or 13 minutes, we're going to have a really good time."