StaTuesday: All-time scoring leader Crosby also has Packers' best points-per-game rate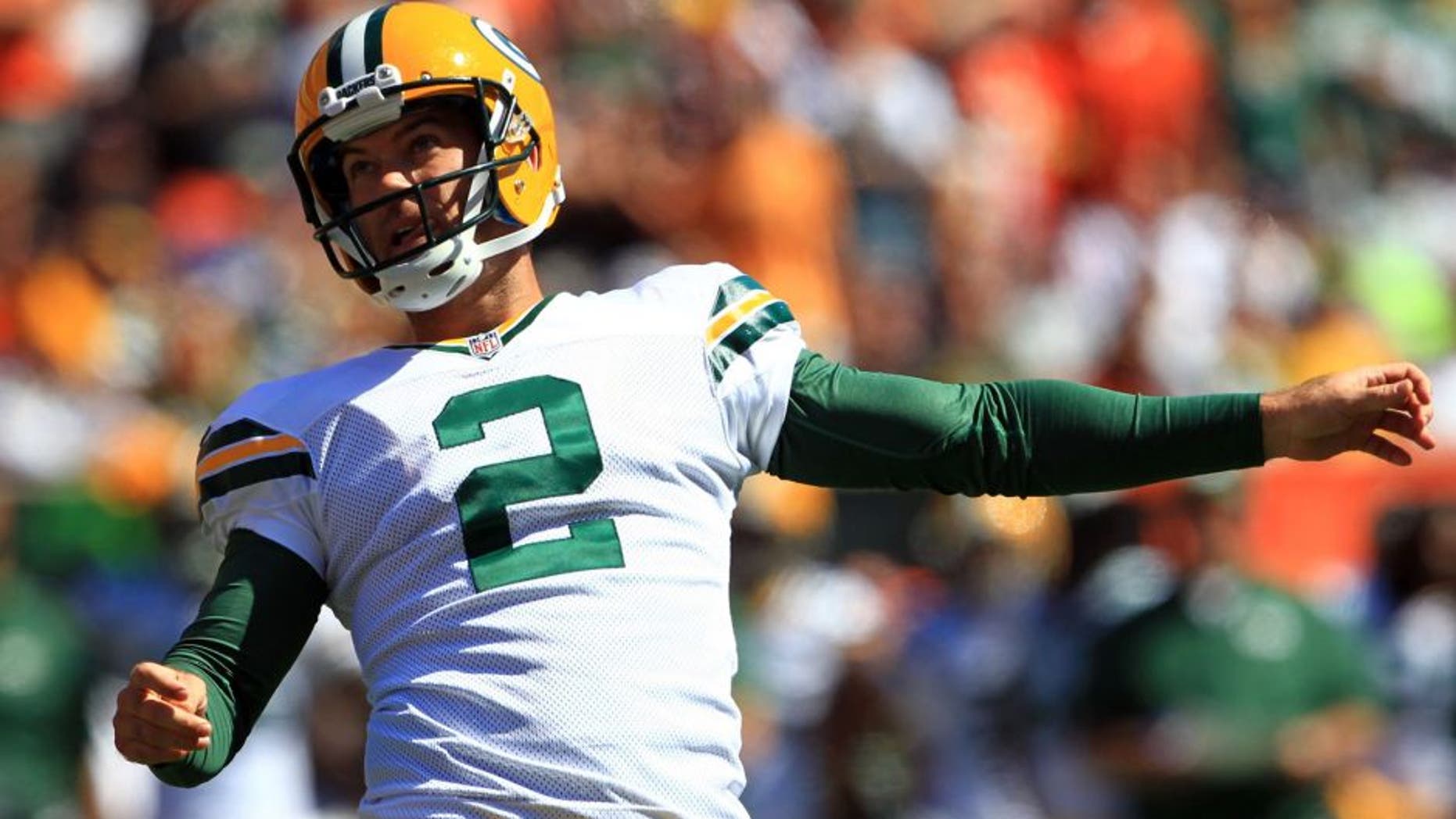 In 2012, when Mason Crosby was having the worst season of his career and one of the worst for kickers in Green Bay Packers history, few people could have predicted that a few years later he would become the franchise's all-time scoring leader.
Back then, Crosby was last in the NFL in field-goal percentage (63.6) and there was significant speculation that he would be cut. But on Sunday night, in the Packers' redemptive, 27-17 victory over the rival Seahawks, Crosby made all four field goals he attempted, including a 54-yarder, scored 13 crucial points and set the Green Bay scoring record.
It must have felt redemptive for Crosby, too.
After that nightmarish 2012 season -- which wasn't really as awful as it appeared, since seven of the 12 field goals he missed were from at least 50 yards out -- Crosby has been off on just 10 of his last 75 tries (86.7 percent). Now, after nine years in Green Bay, the 2007 sixth-round draft pick out of Colorado has more points than any other player in the history of one of football's oldest and most storied franchises.
Not only has Crosby scored the most points, but he also scored them at the fastest rate. In 130 games, he notched 1,057 points -- a rate of 8.13 per game. The man he passed for the Packers' top spot, fellow kicker Ryan Longwell, scored 1,054 points in 144 games, or 7.32 per game.
Who else besides those kickers spent their seasons in Green Bay scoring often? Well, plenty more kickers, plus some Packers greats.
Here is the top 10 by scoring rate:
| | | | | |
| --- | --- | --- | --- | --- |
| Player | Pos. | Games | Points | Points/game |
| Mason Crosby | Kicker | 130 | 1,057 | 8.13 |
| Ryan Longwell | Kicker | 144 | 1,054 | 7.32 |
| Paul Hornung | Halfback | 104 | 760 | 7.31 |
| Don Hutson | Receiver | 116 | 823 | 7.09 |
| Chris Jacke | Kicker | 126 | 820 | 6.51 |
| Jan Stenerud | Kicker | 45 | 292 | 6.49 |
| Don Chandler | Fullback | 42 | 261 | 6.21 |
| Al Del Greco | Kicker | 46 | 262 | 5.70 |
| Fred Cone | Fullback | 82 | 455 | 5.55 |
| Chester Marcol | Kicker | 102 | 521 | 5.11 |
Follow James Carlton on Twitter