Sherrick McManis aims for larger role as Bears' nickelback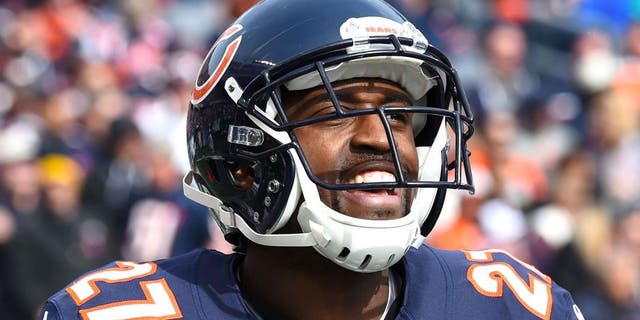 NEWYou can now listen to Fox News articles!
Chicago Bears cornerback Sherrick McManis has carved out an NFL career by standing out on special teams. However, as he enters his sixth season, McManis is taking on more responsibility as the Bears' slot cornerback when the nickel package is employed.
"You really don't understand it until you actually start playing nickel," McManis said about his new role, per Bob LeGere of the Daily Herald. "But, at the same time, I'm covering people like I would at corner and just sticking to them."
McManis, a former fifth-round draft pick, began his career with the Houston Texans, but he has spent the past three seasons in Chicago. During that span, the Northwestern product has led the Bears with 38 special teams tackles, according to the Daily Herald.
Years of preparation have led to the opportunity McManis faces today.
"I feel like every year I should try to prepare myself a little bit better than I did the previous year," McManis said, via the Daily Herald. "I feel the coaches are giving me the opportunity to go out there and perform and try to earn a job.
"That's what I'm continuing to try to do."
McManis, 27, will handle the Bears' inside cornerback responsibilities in 2015, while Alan Ball and Kyle Fuller attempt to lock down the outsides.
(h/t Daily Herald)