Shaq had to go on TV in his underwear after betting on Dwight Howard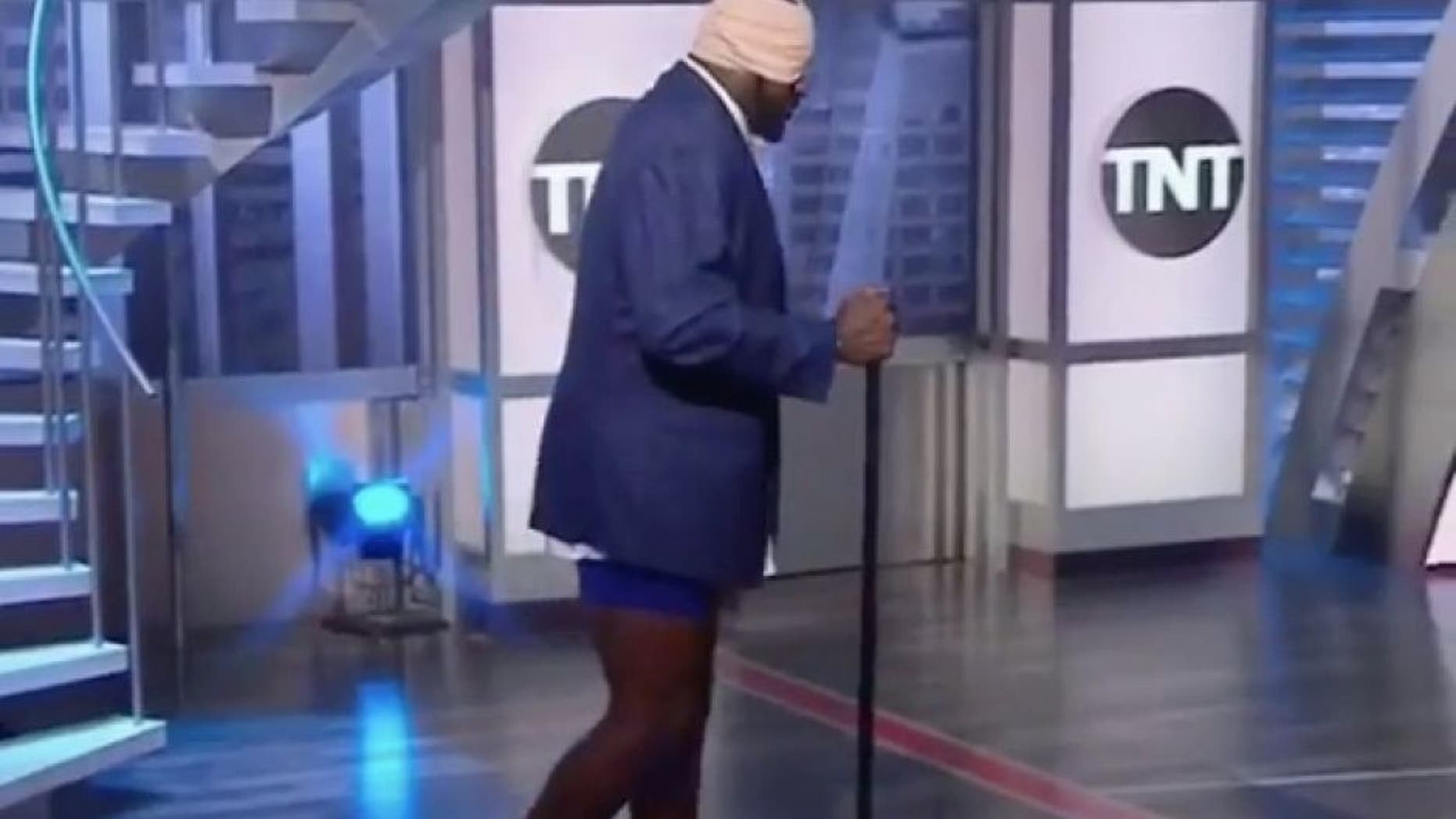 Dwight Howard is a double-double machine. This season, he's averaging 13.9 points and 11.9 rebounds per game. Because of that, Shaquille O'Neal made a bet with Isiah Thomas and Casey Stern that Howard would drop 19 points and eight rebounds on Thursday night.
Unfortunately, one Superman failed the other, as Howard only put up seven points and 13 rebounds. And as a result, Shaq had to lose his pants and do the final segment of "NBA on TNT" in his underwear.
"Now welcome to the main stage -- he likes long walks on the beach, rap music, and pottery -- it is ... Shaquille!"