Several former NFL players win midterm races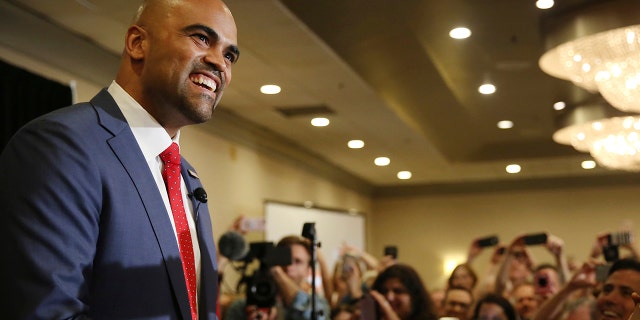 A slew of former NFL players notched victories off the field Tuesday night, winning elections at the national, state and local levels.
Former Indianapolis Colts wide receiver Anthony Gonzalez and former Tennessee Titans linebacker Colin Allred will head to the House of Representatives.
Gonzalez, a Republican, was declared the winner in Ohio's 16th congressional district. He defeated Democrat Susan Moran Palmer and garnered 56 percent of the vote.
Allred, a Democrat, unseated 11-term incumbent Rep. Pete Sessions in Texas' 32nd congressional district, earning 52 percent of the vote.
Linebacker Napoleon Harris ran unopposed, easily winning re-election to the Illinois State Senate with a seat he's held since 2013. Harris, a Democrat, played for the Oakland Raiders, Minnesota Vikings and Kansas City Chiefs.
Aaron Rouse, who played with the Green Bay Packers, won re-election to his seat on the Virginia Beach city council, according to The Virginian-Pilot.
Meanwhile, former Washington Redskins tight end Clint Didier won a seat on the Franklin County, Wash., Commission, the Tri-City Herald reported.
The victory ends a losing streak for Didier who previously failed in his bids for the U.S. Senate in 2010, Washington commissioner of public lands in 2012 and a U.S. House of Representatives in 2014 and 2016.