Seahawks' Earl Thomas has a message for how to improve the NFL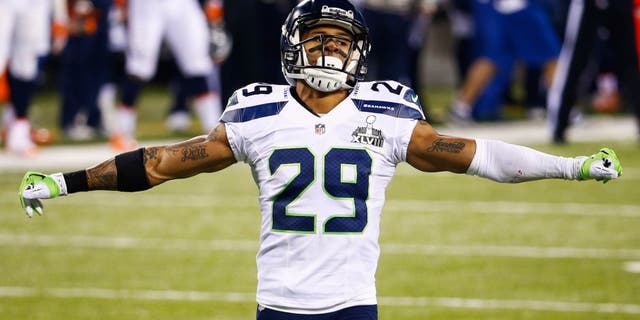 Seattle Seahawks safety Earl Thomas has a simple message for how NFL should treat its players -- be more like the NBA.
At some point during the NBA's 2016 All-Star game, Thomas took to Twitter to voice his opinion after watching a wild and entertaining All-Star weekend.
The Twitter reaction to Thomas' tweet were supportive, but also displayed the general distrust some fans have toward the league and NFL Commissioner Roger Goodell -- a few fans even wondered if Thomas would get fined just for what he said in this tweet.
Although his tweet came on Sunday night, Thomas' hot take was likely sparked by the NBA's All-Star Saturday night -- arguably the best in All-Star history. Players showed off their creativity during the Skills Challenge, the 3-Point Shootout and a Dunk Contest that ended up being must-see television.
The NFL's 2016 Pro Bowl didn't have much buzz, and Goodell expressed his disappointment in his annual "State of the NFL" address in early February. However, during the regular and postseason, the NFL has sometimes opted to fine its players for their own creative ways of celebrating big plays. In December, Pittsburgh Steelers wide receiver Antonio Brown was fined $11,576 for his goal-post celebration.
In 2014, when the league banned celebratory goal-post dunks, the players were not happy. Despite comments from Thomas and several other NFL players in the past, the league's rules on celebrations have not gotten any more lenient.