Rockets' Harden throws first pitch at Angels vs. Astros game, meets Trout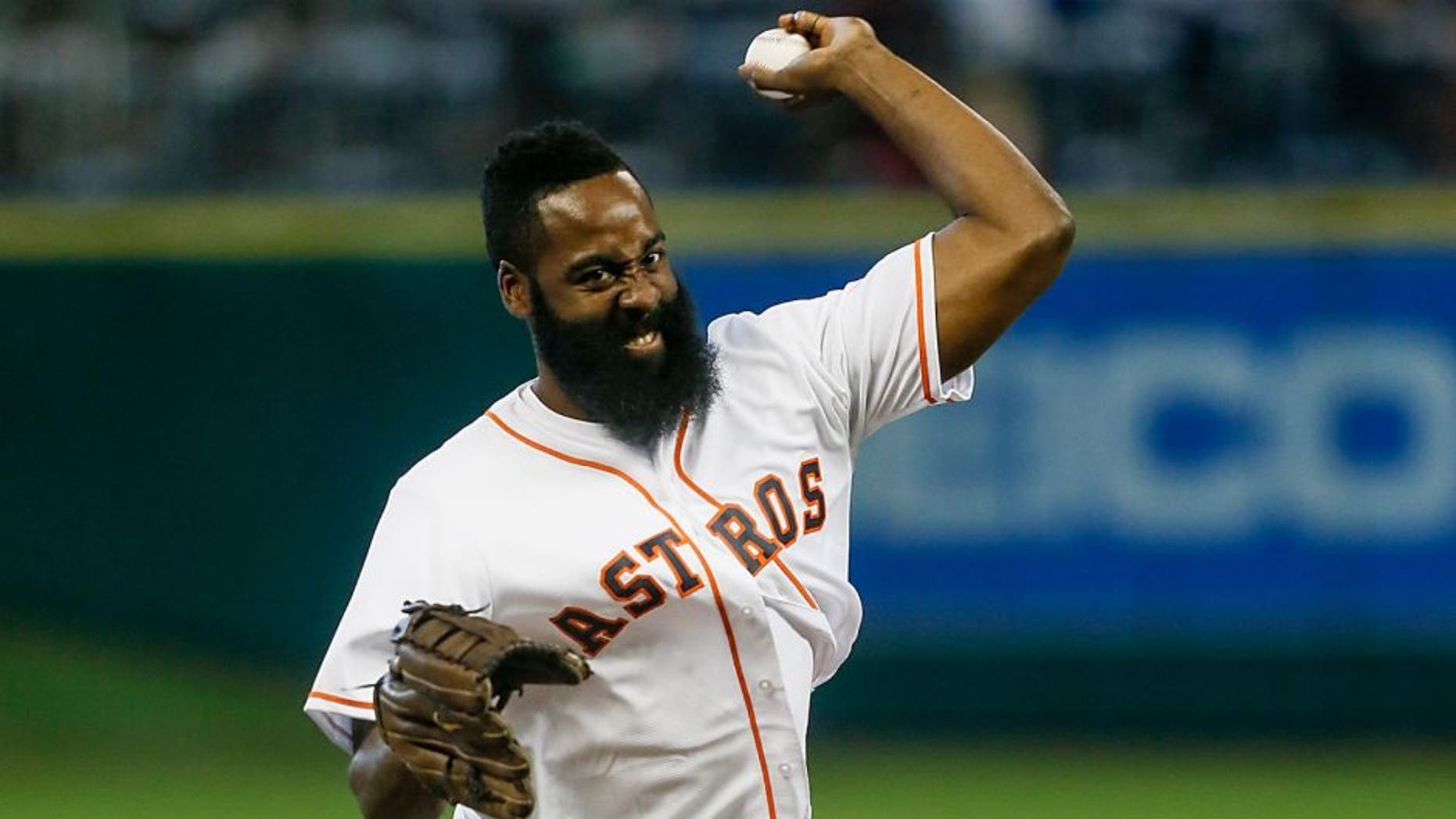 Prior to the finale of the Houston Astros' series with the Los Angeles Angels on Wednesday afternoon, Houston Rockets star James Harden made an appearance at Minute Maid Park.
Sporting his own customized Astros jersey (instead of an outfit as intense as the one worn by teammate Dwight Howard to an Astros game earlier this season) Harden threw a ceremonial first pitch to fellow bearded Houston sports star Dallas Keuchel.
He also met with Angels star Mike Trout, meaning that Trout has now met both Howard and Houston Texans standout J.J. Watt at MMP this season.
After several photo-ops, including one with the Astros' mascot Orbit, Harden warmed up and then took the mound to deliver his pitch to Keuchel.
Not bad, James...not bad at all.