Ricardo Quaresma's haircut for the Euro 2016 final is 'a work of art'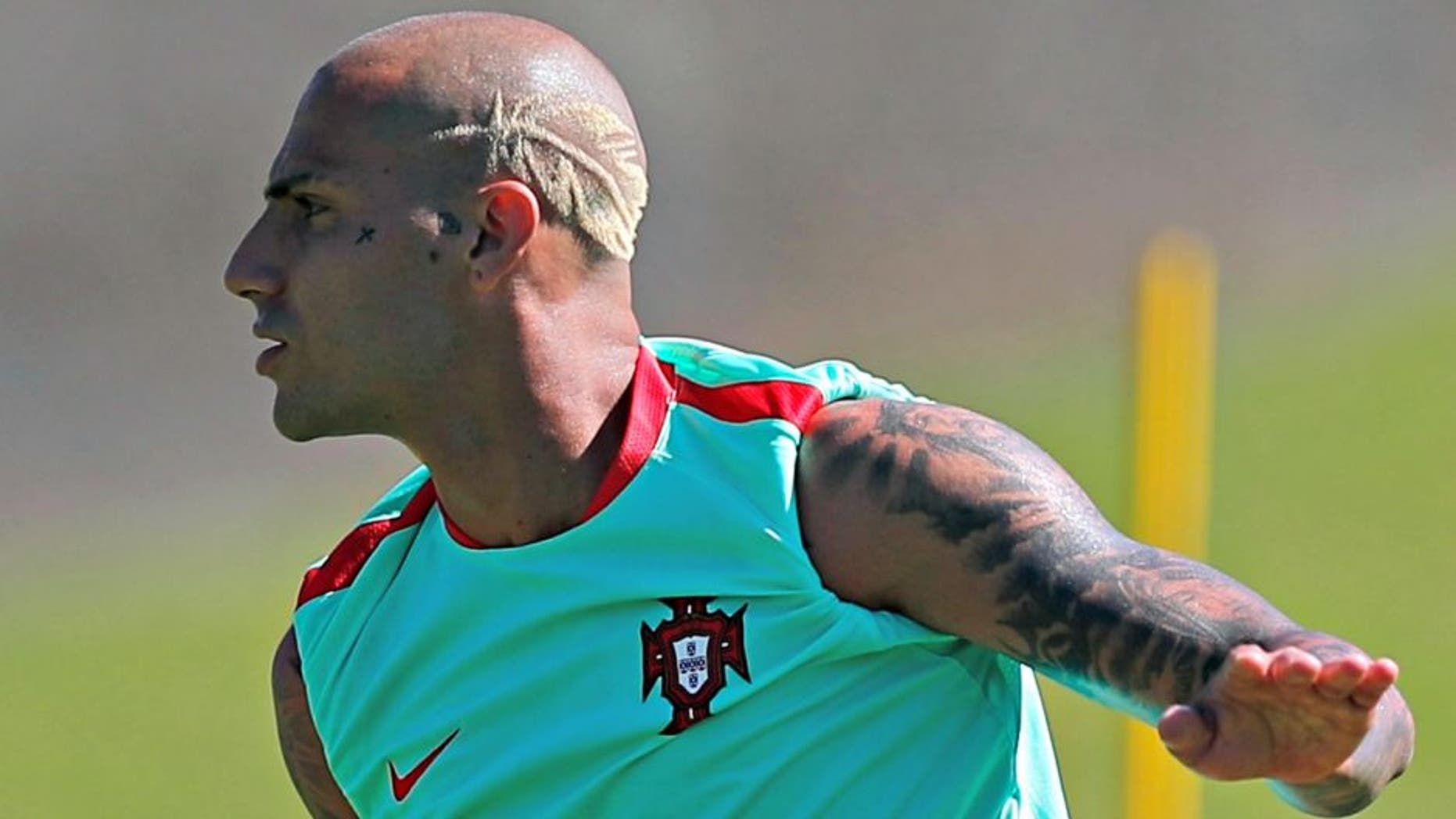 In addition to offering us some beautiful soccer, Euro 2016 has offered us some beautiful haircuts. France's Paul Pogba did his thing. Croatia's Ivan Perisic got in on the fun. Now, on the eve of the final, Portugal's Ricardo Quaresma unveiled this absolute peach:
That right there is a peroxide-aided beacon of Portugal patriotism. A design (is it a feather or a leaf?) shaved and bleached into the side of Quaresma's otherwise bald dome, the new cut is said to be a nod to the olive branches that adorn Portugal's national coat of arms.
The 32-year-old winger debuted the new coif at Portugal training on Saturday. Portugal manager Fernando Santos said via the Associated Press: "It's amazing, it's a work of art." Any guesses as to Cristiano Ronaldo's reaction to the haircut?
Seems appropriate! Portugal will take on France on Sunday in the Euro 2016 final, where millions of eyes will be glued to see who lifts the trophy. Even if Quaresma doesn't make it on the pitch, he'll be hard to miss. One guy that will almost certainly see the field, though, is the aforementioned Pogba.
We can't wait to see how Pogba, a fellow haircut enthusiast, ripostes.
MORE FROM FOX SOCCER: