Rex Ryan on Patriots RB Lewis: 'I can't even tell you that kid's name'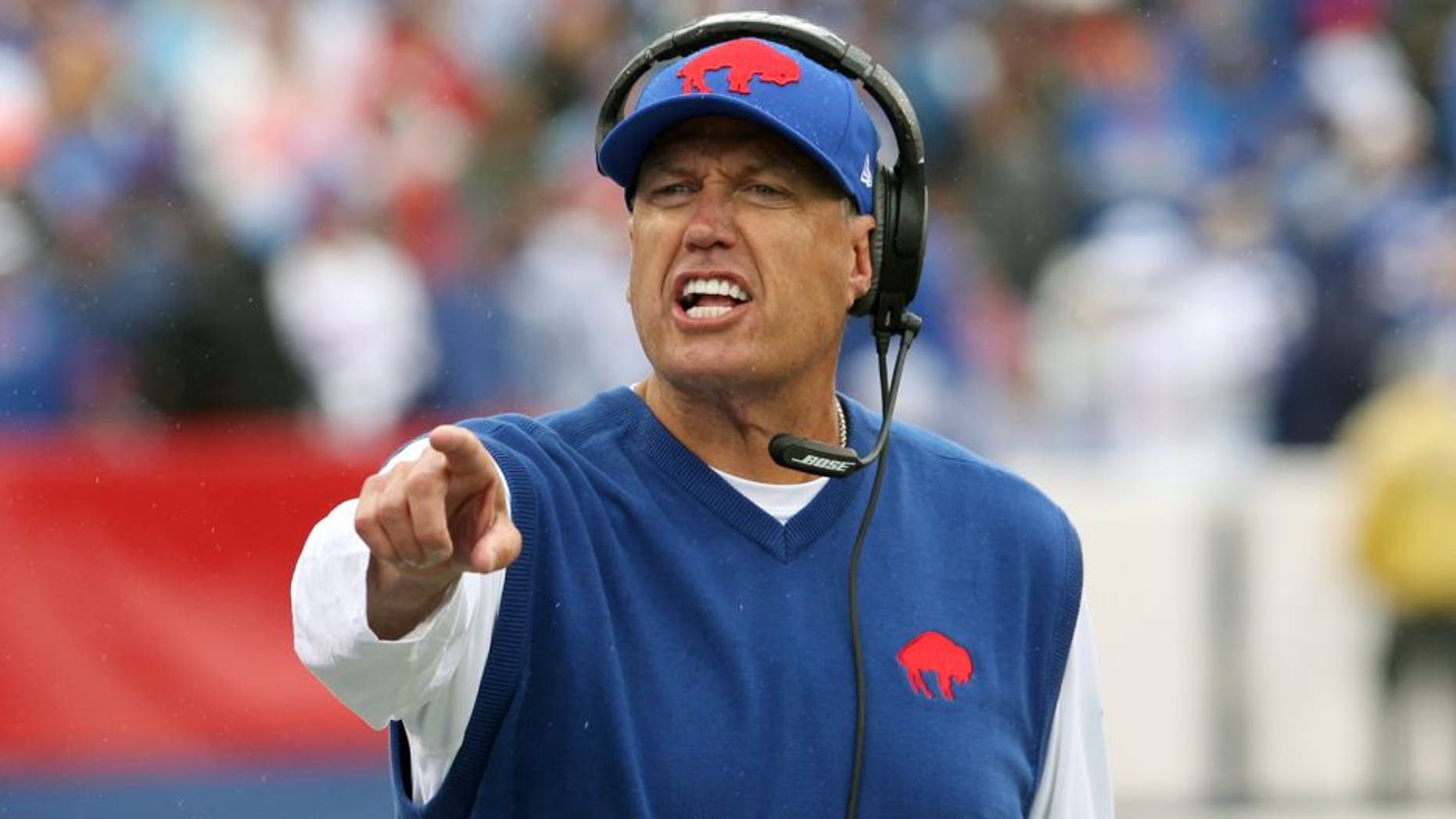 As if it wasn't already completely obvious that the Buffalo Bills would focus on Tom Brady in Week 2, Rex Ryan solidified that thought on Monday.
Ryan was asked how the Patriots' "no name" running backs have had success in New England, to which he credited Tom Brady.
"It's the kid that's playing quarterback. That'll make it a lot easier to be a running back," Ryan said via Mike Rodak of ESPN. "So what, are you gonna play them in eight-man spacing? I don't think so. So that's what makes them -- I don't care, put anybody back there. You can do good there. All right?"
The question was about running back Dion Lewis, who had 120 yards from scrimmage against the Pittsburgh Steelers in the season opener. Ryan (probably) knows who he is, but he definitely doesn't know him by name.
"Nah, I mean they're decent backs in their own right," Ryan said. "But I don't think we're gonna focus on that kid. I can't even tell you that kid's name. But you're gonna focus on the guy throwing the ball, I'll tell you that much."
For the Patriots, "that kid" may not be on the field as often against the Bills. LeGarrette Blount has served his one-game suspension and will return to the field in Week 2 against the Bills, giving New England a power back to compliment Lewis. Even then, you can expect Ryan to focus on Brady and the passing game.
(h/t ESPN)