Rex Ryan calls the Jaguars the 'best two-win team' he's ever seen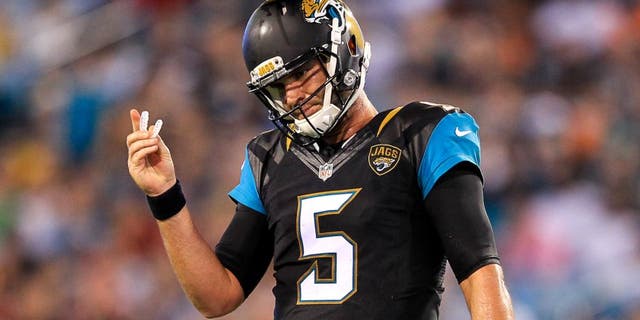 Blake Bortles has regressed, Allen Robinson isn't having nearly the same impact he had last season, and the addition of Chris Ivory has done little to help the offense. Yet, despite the fact that the Jacksonville Jaguars are worse than they were a year ago, Rex Ryan refuses to look past them.
He had some seriously high praise for the Jags, whom the Bills will be playing this week.
"That's the best two-win team I've ever seen," Ryan said, via the Buffalo News. "That's the truth. I don't get it. Statistically, they're the seventh-rated defense in the league (in yards per game). They're ranked higher than we are on defense. Their offense is 21st in the league but now they're healthy outside and they got three guys that can really play."
No two-win team is actually any good at this point in the season. The Jaguars certainly aren't a threat to most teams they come across, despite Ryan appearing to be concerned with his squad's chances of beating them on Sunday.
His reasoning goes beyond the Jaguars' performance this season. It has to do with the number of players they had on NFL Network's Top 100 players list, strangely enough.
"They had way more top 100 players than we did last year," Ryan added. "Looking at all that stuff, I thought it was the Jacksonville show. But you got a franchise quarterback, that's what they all tell me. You got Chris Ivory at running back, who's a great back -- I had him with the Jets, I know all about him; he's a handful -- and you got [Allen] Hurns, [Allen] Robinson and [Marqise] Lee is really playing well."
Ryan added that the 5-5 Bills, who are currently fighting for a playoff spot, absolutely won't overlook Jacksonville. His team hasn't earned the right to look past a two-win team, even if they're playing "West Seneca," as Ryan said.