Report: Favre Has Two Fractures in Left Ankle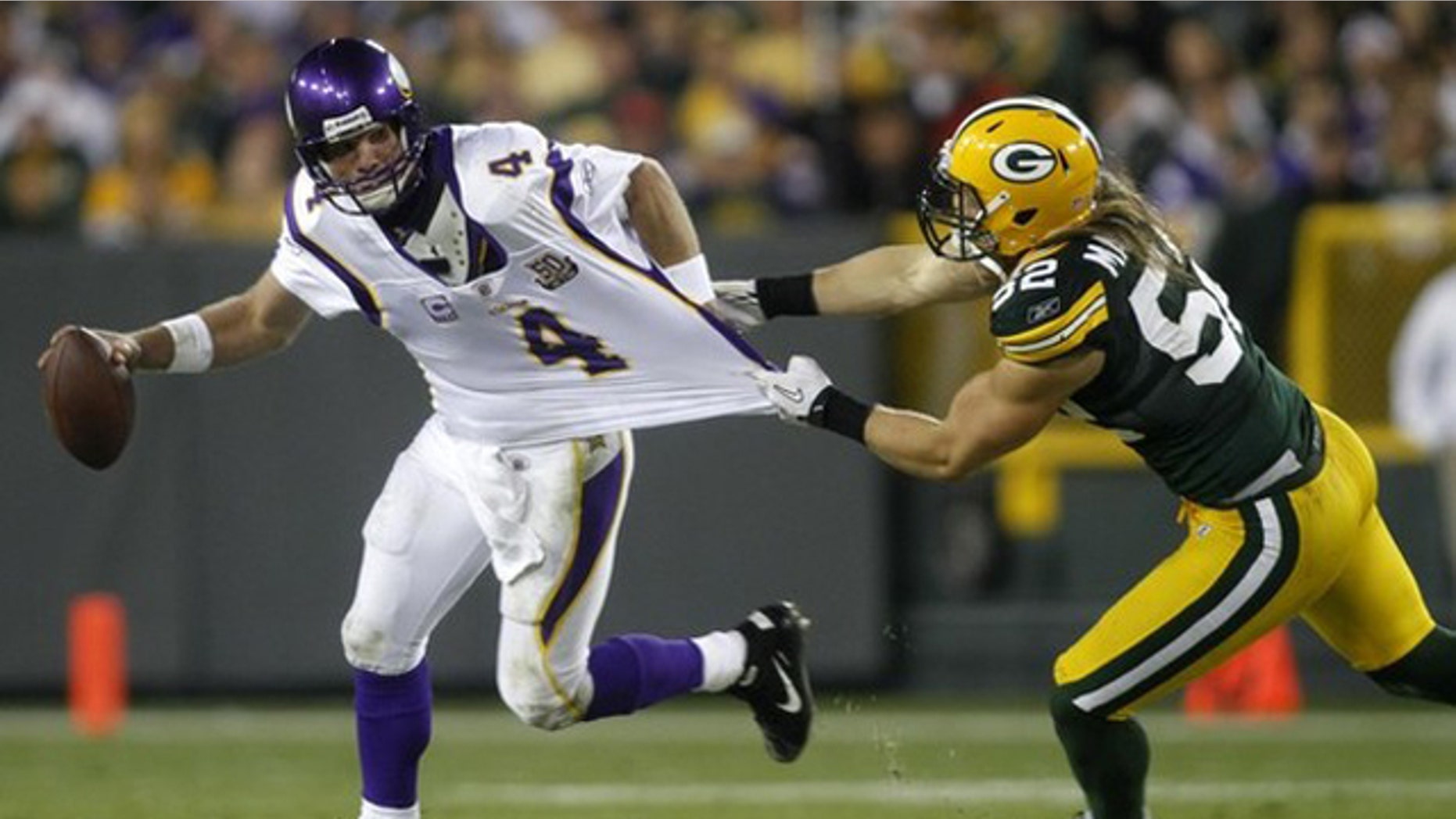 Minnesota Vikings quarterback Brett Favre has two fractures in his left ankle, putting his current consecutive games played streak in jeopardy, Fox Sports reported Monday.
Vikings head coach Brad Childress confirmed the injury, adding that Favre is currently using a walking boot.
The future Hall of Famer suffered the injury during the third quarter of Sunday night's 28-24 loss to the Green Bay Packers. Favre finished the game, but was visibly struggling while exiting the post-game press conference stage at Lambeau Field.
Childress said Favre's injury would not require surgery, and he could not rule out the possibility of Favre starting next week against the New England Patriots.
The 41-year-old quarterback has a NFL-record 291 consecutive starts streak that would end if he were unable to step under center against the New England Patriots next Sunday.
The injury is another sour note to an already frustrating season for the 20-year veteran.
The granddaddy gunslinger has not only been at the helm of a disappointing 2-4 start for the Vikings, but he is also the focal point of an ongoing NFL investigation involving allegations that he sent improper voice messages and lewd photographs to former New York Jets in-house reporter Jenn Sterger in 2008.