Report: Dolphins DE Vernon fined for low hit on Mariota; will appeal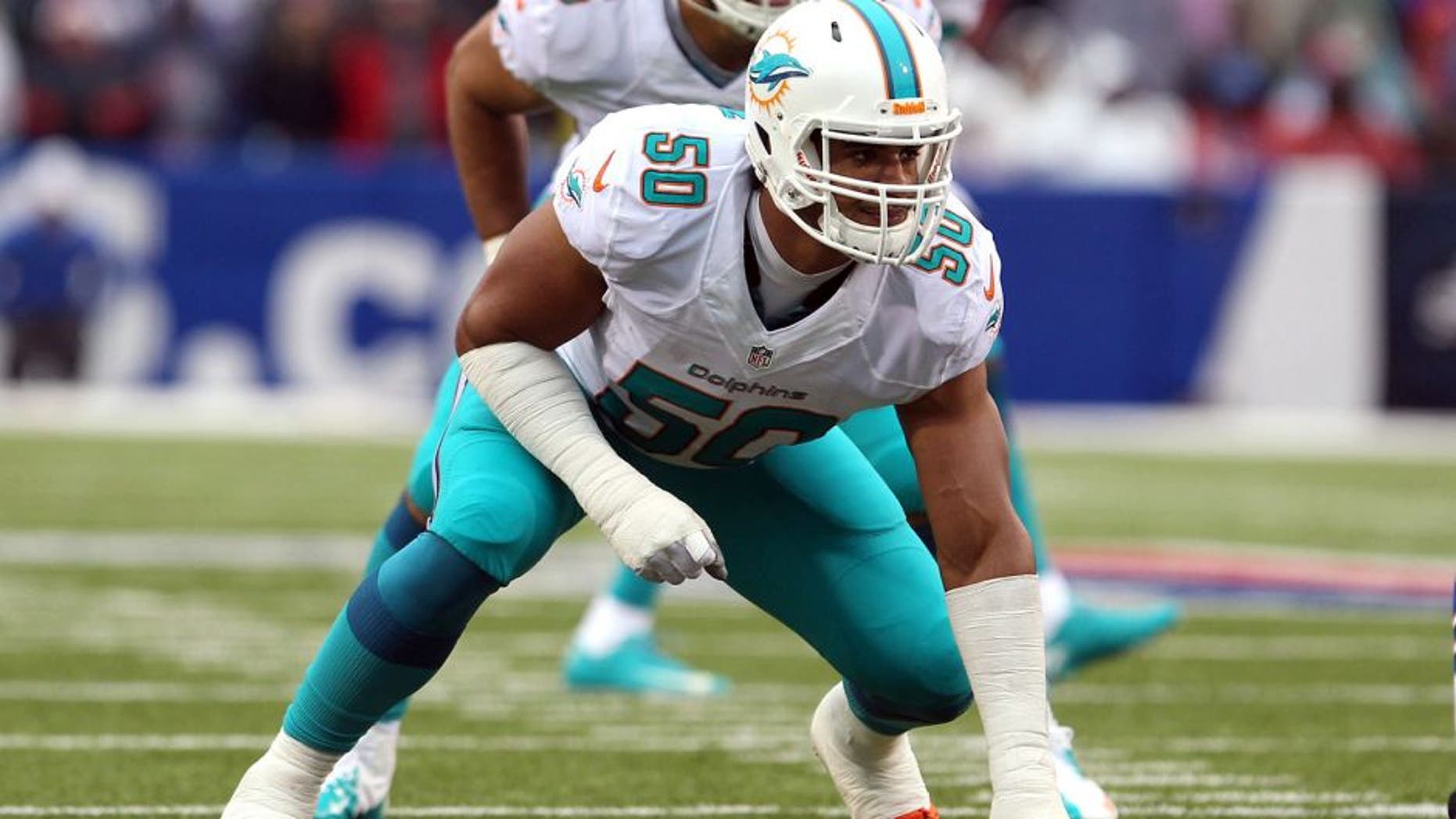 As expected, Olivier Vernon was fined for his low hit on Marcus Mariota Sunday. Timothy T. Ludwig USA TODAY Sports
Following his controversial low hit on Marcus Mariota Sunday, Miami Dolphins defensive end vowed that he's not a dirty player. Though it didn't seem to make a difference in the NFL's eyes.
On Wednesday, Vernon said he was fined by the league for the hit that caused a sprained MCL for Mariota, according to ProFootballTalk. The Dolphins DE reportedly plans to appeal:
Vernon was flagged on the play for diving at Mariota's knees, though he sounds adamant that there was no intent behind the tackle. Vernon even sent get-well wishes to Mariota via Twitter. Additionally, Vernon discussed just how expensive those fines can get.
"I know one thing: It wasn't intentional," Vernon said, via James Walker of ESPN. "I've never been a dirty player in my whole career. Nobody tries to get personal fouls. I know one thing, they are expensive."
Regardless of intent, the NFL saw Vernon's hit as dangerous enough to hand out a fine, especially with it causing an injury to Mariota.
MORE NEWS: Want stories delivered to you? Sign up for our NFL newsletters.