Report: Dolphins bring in Al Saunders as offensive consultant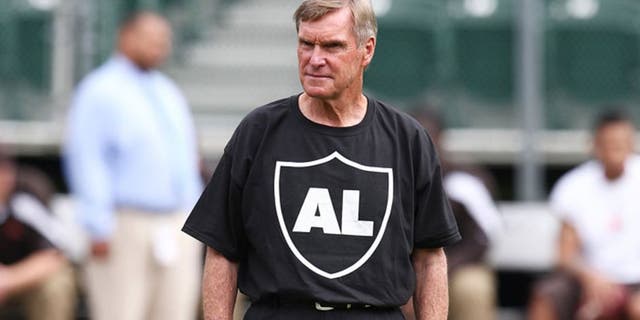 There was a chance the Miami Dolphins could make a change at defensive coordinator on Tuesday, but a move wasn't made. Instead, the Dolphins turned their attention to offense for the time being.
According to Albert Breer of NFL Network, the Dolphins are bringing in former Chargers head coach Al Saunders as an offensive consultant.
Saunders was the head coach of the Chargers from 1986 to 1988, and holds a career record of 17-22. However, Saunders is better known as an offensive mind, having spent more than 30 years in the NFL.
His latest job was in Oakland with the Raiders where he was a senior offensive assistant from 2012 to 2014. More importantly, he was the offensive coordinator for the Washington Redskins from 2006 to 2007 under Joe Gibbs, while current Dolphins offensive coordinator Bill Lazor was the team's quarterbacks coach.
The Dolphins hope this connection between Lazor and Saunders can help get the offense on track in a hurry. The tools are all there with Ryan Tannehill, Lamar Miller, Jarvis Landry, and several others, they just haven't been able to put it all together yet. Maybe a combination of Lazor and Saunders can do just that.
MORE NEWS: Want stories delivered to you? Sign up for our NFL newsletters.