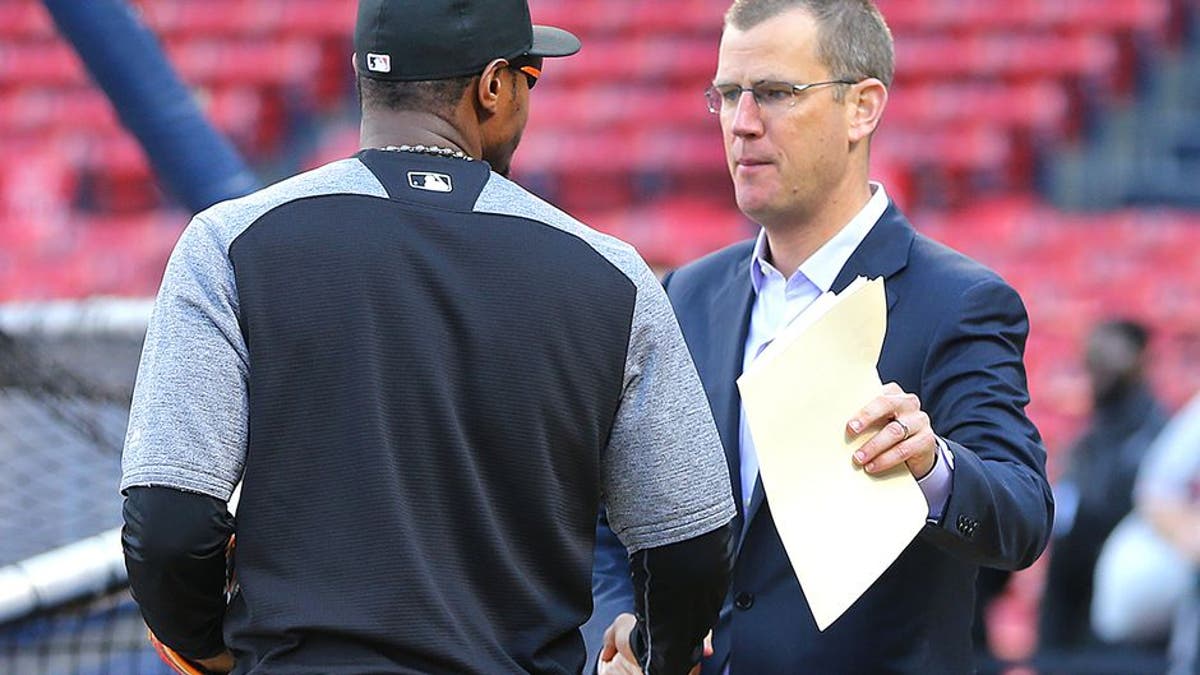 The Boston Red Sox have banned a fan for life from Fenway Park for using racial slurs toward another fan, the team announced Wednesday.
The incident occurred prior to Tuesday's game, when a fan was heard using "derogatory, unacceptable language" to describe the national anthem performance, according to The Boston Globe. Security was alerted to the situation and the offending fan was ejected. He was informed Wednesday by the Red Sox that he was "no longer welcome at Fenway Park."
"It's unprecedented, so it may be difficult (to enforce)," Red Sox president Sam Kennedy said ( via The Boston Herald). "But I can tell you, this was an individual-game buyer, not a season-ticket holder. There are ways. We have eyes and ears on the ballpark. But we may not be perfect, we may not get it exactly right, but we have informed this person that they are no longer welcome at Fenway. Our security knows, and we're dealing with it in real time as you can tell. We're going to work hard to do our best to enforce it."
The incident occurred after Orioles outfielder Adam Jones spoke out about being taunted with racial slurs by fans at Fenway Park on Monday. Kennedy told The Herald that Tuesday's matter did not involve Jones and expressed how troubled he was by both ugly incidents.
"Its disheartening," Kennedy said. "Saddening. Maddening. That said, we have to recognize that this exists in our culture. It exists in Boston and it exists in other cities around the world. Its not an indictment on Boston and this marketplace. Its an indictment on the ignorant people and intolerant people who utter these words, who say these things, and they need to be held accountable."
Kennedy said he hopes to send a message by banning the fan.
"I'm here to send a message loud and clear that the behavior, the language, the treatment of others that you've heard about and read about is not acceptable," Kennedy said. "It's not acceptable to the Red Sox. It's not acceptable to John Henry, Tom Werner or any of the men and women that work here. We want to send this message loud and clear to the entire market. So, that's why I'm here right now. Yesterday, I think I was angered, frustrated, and today I feel more a sense of sadness. Just deep remorse that these things happen in our society. But it's the reality of the world that we live in and it's incumbent upon those of us in leadership positions to deal with them, tackle them head on, address them and work together to try and stamp them out so that they don't happen again."