'Red Lightning' taking his talents to the NFL, joining the Falcons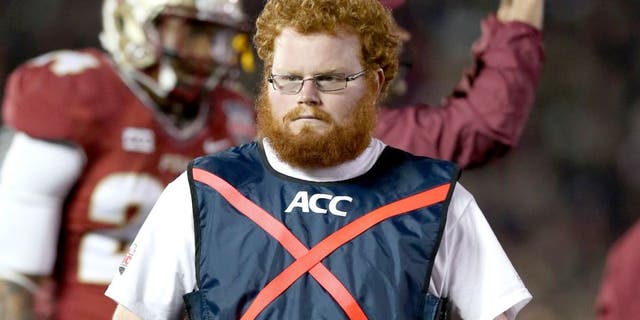 NEWYou can now listen to Fox News articles!
If you don't know the name "Red Lightning" just yet, you will soon enough. Well, you will if you're a fan of the Atlanta Falcons at least. The former Florida State Seminoles ball boy is working his way up the ranks, according to Kyle Newport of Bleacher Report.
While his nickname is Red Lightning, he's known on Twitter as Frankie Grizzle or (@daonlyBigRed). He took to his social media account to let the world know that he would be the newest member of the Dirty Birds.
In case you haven't seen it, the man has his own highlight reel, and it's pretty much amazing.
Best of luck to Red Lightning at the next level.
(h/t Bleacher Report)
Photo Credit: Matthew Emmons-USA TODAY Sports