Red Bulls Defender Arrested for Alleged Assault on Cop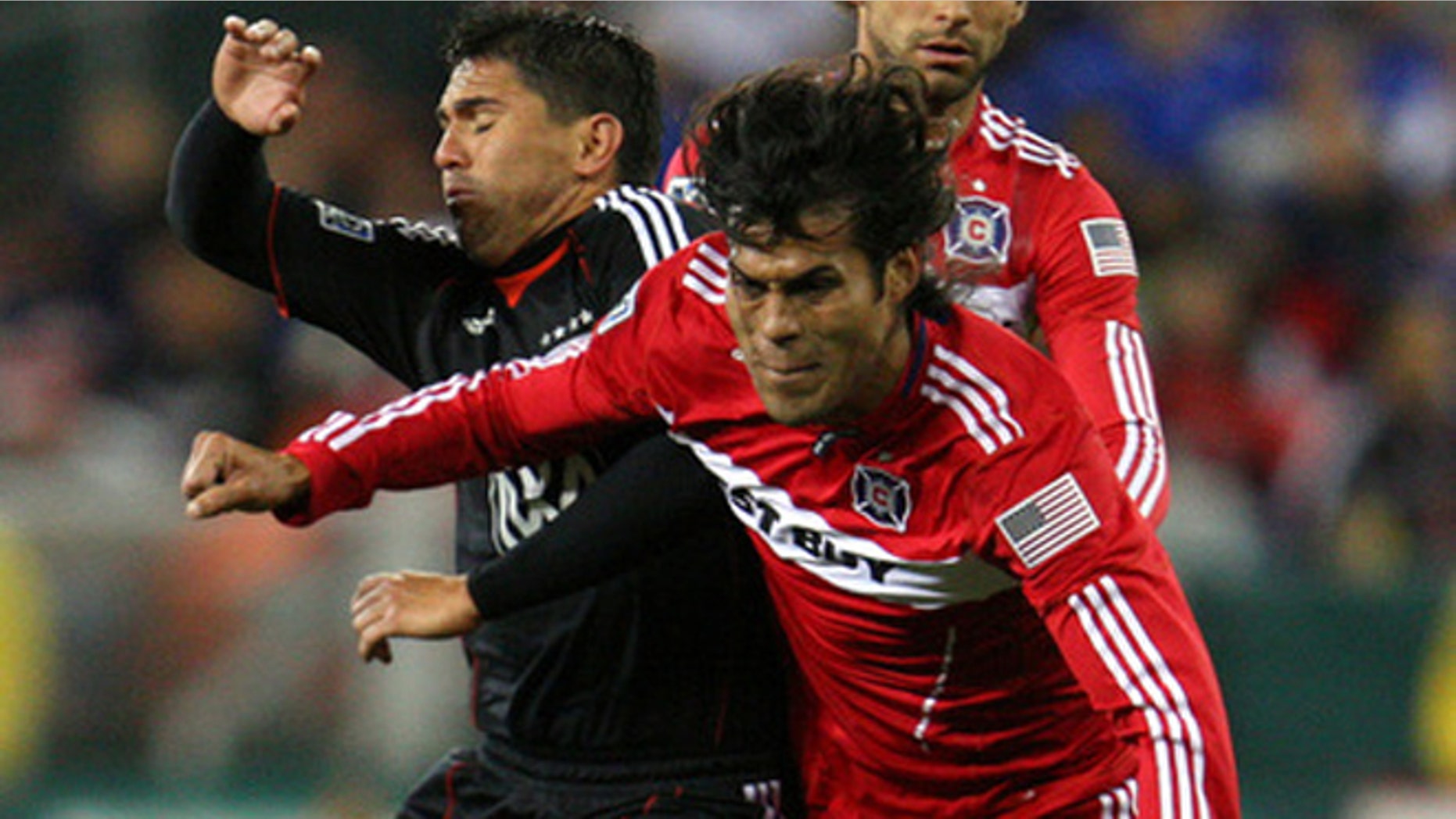 FORT LEE, N.J. – Wilman Conde, a Colombian-born defender for New York Red Bulls, was arrested eraly Saturday morning for allegedly assaulting a police officer.
The 29-year-old Conde was released on his own recognizance pending a hearing in Fort Lee Municipal Court later this month.
According to the Fort Lee police report, the police were called to Conde's apartment at 5:30 a.m. Saturday on a noise complaint. When police arrived, they heard loud music coming from the apartment.
As the police officers encountered Conde and the co-owner of the apartment, Fhanor Domínguez-Sánchez, they found the pair to be "very intoxicated and belligerent to the responding officers," the report read.
When one of the officers asked the identity of a female guest, Conde "became loud and got in the way of the officer."
Conde then allegedly pushed the officer repeatedly, causing his arrest.
Conde, who joined the Red Bulls in January after gaining a release from Atlas in the Mexican Premier Division, is a Colombian native who played four seasons with the Chicago Fire of MLS.
The Red Bulls issued a statement Saturday: "We are aware of the situation and are in the process of gathering information. We have no further comment at this time."
Domínguez-Sánchez was issued a summons for excessive noise.
Conde has played in only two of the Red Bulls' 10 matches this season, due to a groin injury. He was not expected to play in Sunday's game against the Philadelphia Union in Chester, Pa.
Based on reporting by The Associated Press.
Follow us on twitter.com/foxnewslatino
Like us at facebook.com/foxnewslatino