Rays' Derek Norris denies former fiancee's allegations of abuse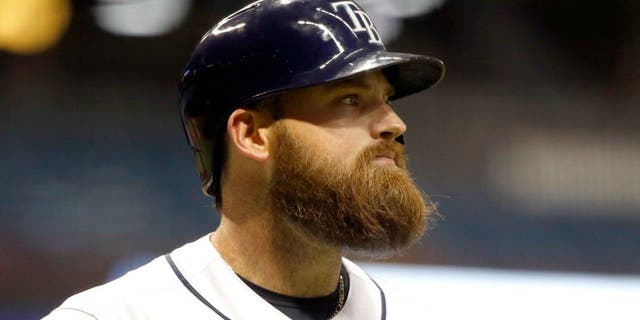 NEWYou can now listen to Fox News articles!
Rays catcher Derek Norris has denied his former fiances allegations that he "physically and mentally abused her. However, Major League Baseball is investigating the situation.
The allegations were made on an Instagram post by Norris former fiance, Kristen Eck, though she never mentioned Norris by name.
After the news was first reported by ESPN, Norris sent this statement to the Tampa Bay Times on Wednesday morning:
"First, I want to be absolutely clear that abuse of any form, is completely unacceptable. Allegations regarding this issue are a very serious matter and should not be taken lightly under any circumstances. That being said, in this circumstance, the comments made by my ex-fiance could not be further from the truth. I have NEVER been physically or emotionally abusive towards her, or anyone else in my life.
"I plan to go above and beyond to assist MLB with their investigation into this matter."
The Rays also released a statement on Wednesday:
"The Rays wholly support MLB's Domestic Violence policy. We take these allegations very seriously and will fully cooperate with the Commissioner's Office on this matter."
The 28-year-old Norris is in his first season with the Rays after playing for the Padres from 2015-16 and the As from 2012-14.