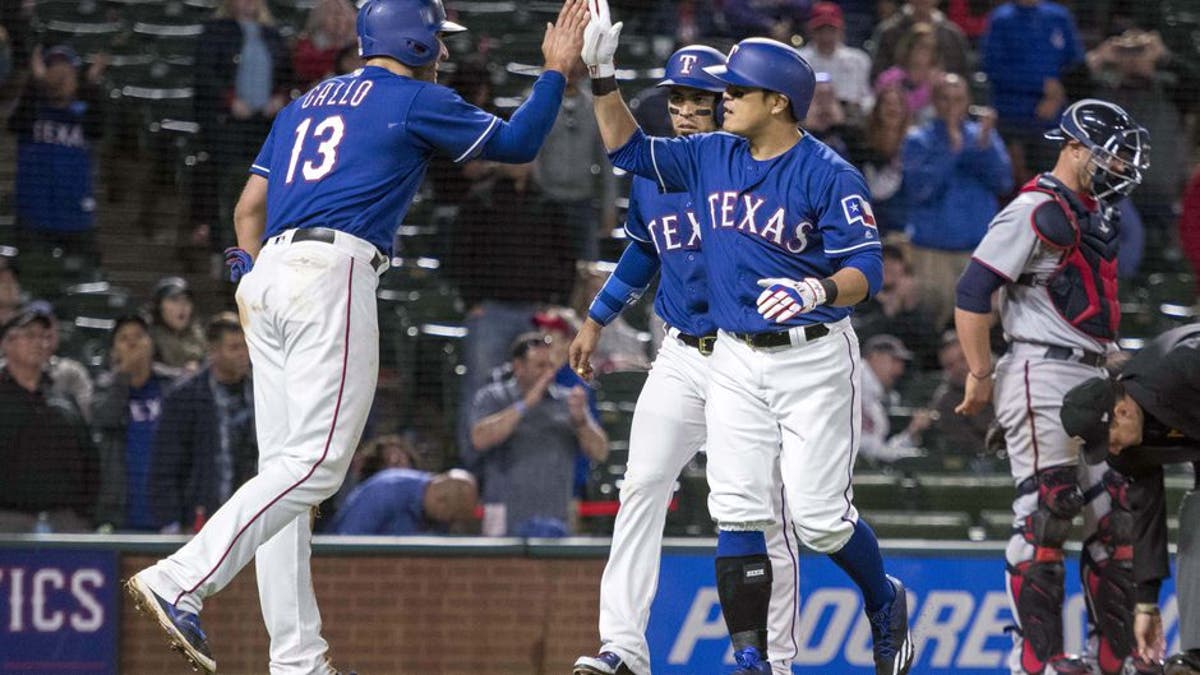 HOUSTON -- Last season the roles were reversed, with the Texas Rangers building momentum toward a second consecutive American League West title with a winning record in April while the Houston Astros dug an early hole from which they never escaped, sputtering into May with a 7-17 record.
A strong start to this season was a talking point for the Astros throughout spring training, and following their 7-2 victory over the Oakland Athletics on Sunday at Minute Maid Park in the rubber match of that three-game series, the Astros (16-9) concluded the opening month with the most wins in the American League.
The next step for Houston is reversing a two-year trend of failure against the Rangers (11-14), who might be middling but have dominated the Astros of late.
The teams meet Monday in Houston for the start of a four-game series.
Texas, which went 14-10 last April, won 15 of 19 meetings between the Lone Star State rivals last season. That came on the heels of a 13-6 mark against Houston in 2015, when the Rangers ran down the Astros in September to finish first in the AL West.
Given those results, it is no wonder Astros manager A.J. Hinch wanted nothing to do with discussing the past on the eve of the opener against Texas.
"I won't talk about the last two years. I can't do anything about those," Hinch said. "I can talk about the fact that this is a great rivalry that's developed and will continue with two really good teams. I think you can throw records out for the month of April. This is going to be a nice showdown with two teams in our state.
"There's going to be a lot of questions and expectations on where the teams are and some nice matchups on the pitching side."
The first matchup on Monday night at Minute Maid Park will pit Astros right-hander Lance McCullers (2-1, 4.34 ERA) against Rangers right-hander Andrew Cashner (0-2, 2.93 ERA), a native of Conroe, a city 40 miles north of Houston.
McCullers is 0-3 with an 8.03 ERA in three career starts against Texas. However, he is 11-4 with a 2.08 ERA in 23 career starts at Minute Maid Park.
Cashner is 2-2 with a 3.97 ERA against Houston over 10 career games (two starts). He did not face the Astros last season while pitching for the Miami Marlins and San Diego Padres.
Texas lost two of three against the Los Angeles Angels over the weekend, its second consecutive series defeat following a four-game sweep of Kansas City. The Rangers dropped the two series preceding the Royals set and are looking for anything to help build momentum as the calendar hits May.
"We go into Houston, need to play well, all facets of the game," Rangers manager Jeff Banister said. "Feel like that starting pitching, starts right there. We get some positive starts from our starters, believe this offense is starting to come. Got to continue to try to play clean defense and not make mistakes on the bases.
"It is a place when you're looking up at a team, whether it's April, May, June, July, August, September, you want to play well. You want to put some wins on the board. Need to start with (Monday)."