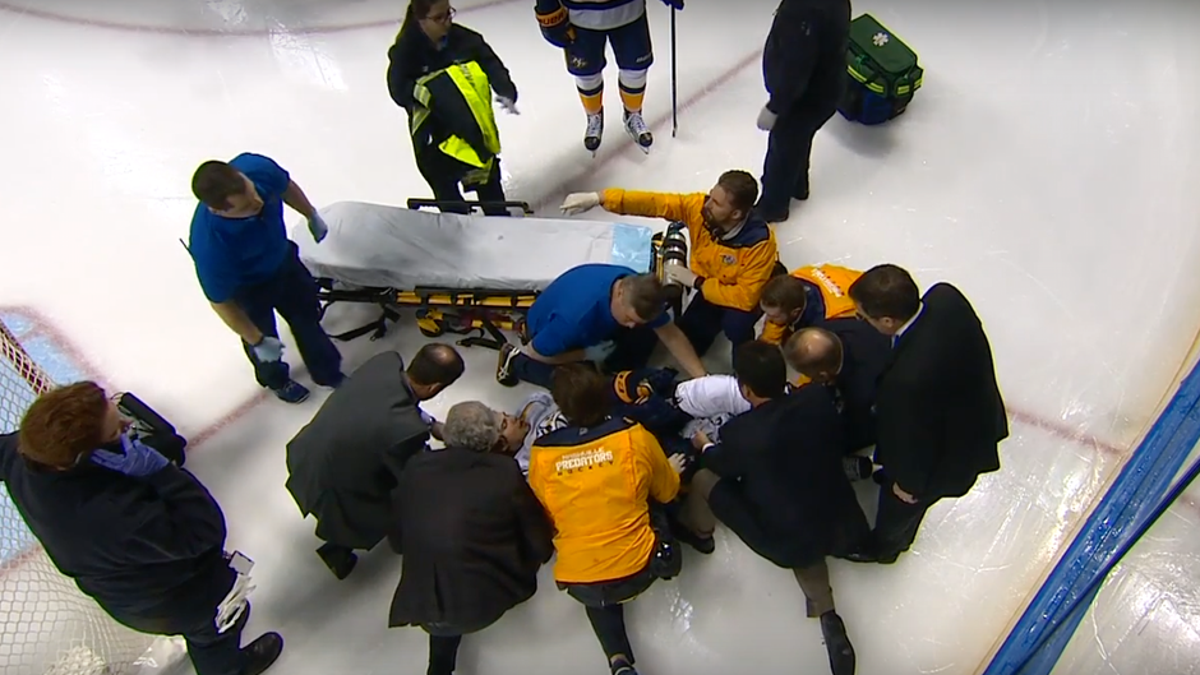 Wednesday night's Game 1 between the Blues and Predators came to a screeching halt in the secondperiod when Nashville's Kevin Fiala suffered a lower body injury after a scary collision with the boards.
Fiala was taken into the endboards by the Blues' Robert Bortuzzo and the rookie forward's legs folded awkwardly on the heavy collision. He was in an obvious amount of pain immediately and was tended to carefully by the Preds' medical staff.
Ultimately, Fiala was taken off the ice in a stretcher and transported to a local hospital for further evaluation.
The 20-year-old is one of the Predators' most promising young players, so losing him for an extended period of time -- almost a certainty from the looks of things -- would be a big blow for Nashville at this juncture.