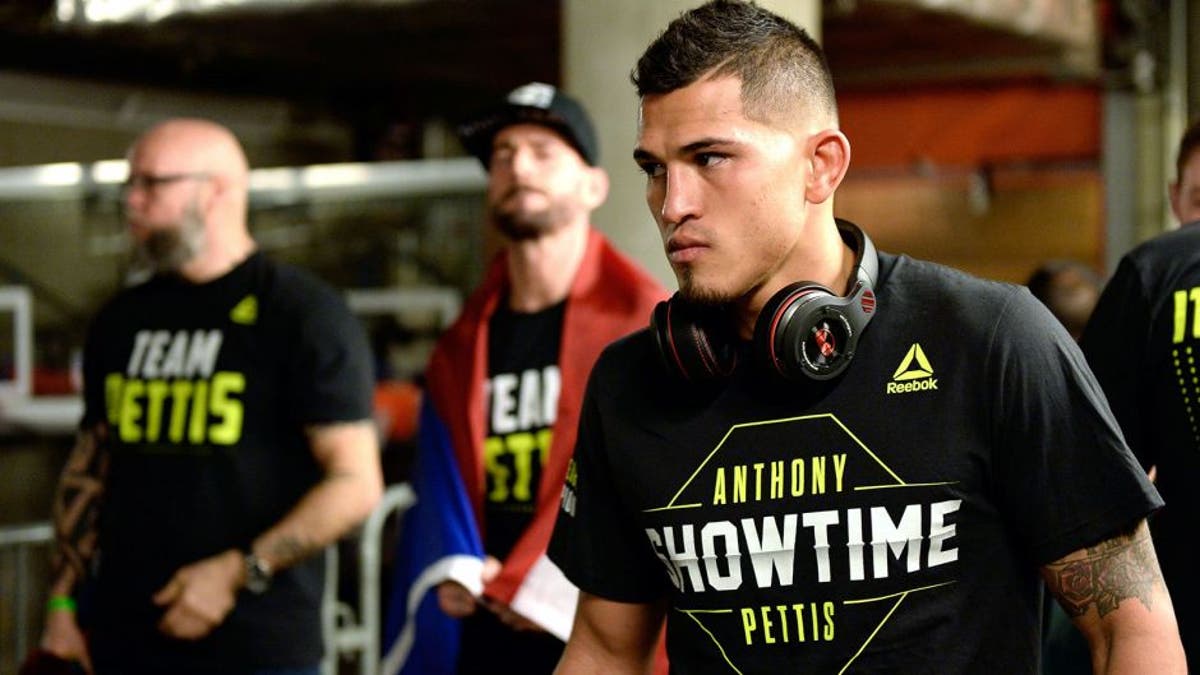 Sources close to former lightweight champion Anthony Pettis tell UFC Tonight that he is itching to get back into the Octagon as soon as possible after losing a decision to Eddie Alvarez on Sunday.
"Showtime" was hoping to get back into title contention after losing the 155lbs top spot last March at UFC 185 to Rafael Dos Anjos, but instead was frustrated with a wrestling-heavy winning strategy from Alvarez.
According to the UFC Tonight report, Pettis is fired up about righting the wrong of losing Sunday in Boston. UFC Insider Ariel Helwani said that he was told there is talk within Pettis' camp that former title challenger Nate Diaz is a good option for Pettis to fight, next.
With that said, Pettis isn't calling anyone out. His priority is simply fighting again, as soon as is possible.